Okay, so we have to be honest. We didn't come up with this idea. Plus, we're not the only loft storage solutions company offering it as a service. But, web shelving is becoming more and more popular as people are increasingly looking for ways of utilising their space.
Space is premium, we know this really well (and it's one of the reasons we do what do). We'd love you to be able to maximise your storage areas so if you haven't heard of web shelving before this article is for you.
Web shelving is awesome!!!
Web shelving is a fantastic way to achieve additional storage capacity within the loft of a trussed roof property. If that sounds too technical, let me explain. Trussed roofs are made up of diagonally placed rafters that fill more of the central space of the loft (and they are also more common in newer properties). This tends to restrict the usable floor area. But with web shelving, you can avoid the cost associated with extending the flooring space by adding shelves that sit within the rafters. Older properties with a joist and rafter roof construction, on the other hand, usually allow more flexibility for storing items on the floor.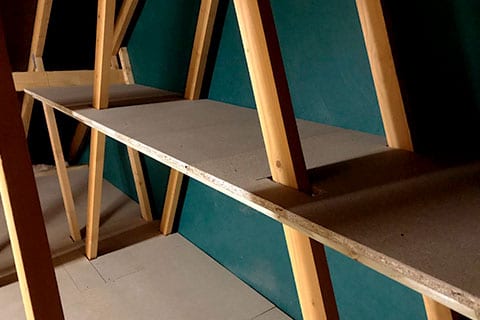 Web shelving is formed within the diagonal webs of a common truss set-up. It's normally raised approximately 800mm (approximately 2.6 ft) from the floor of the loft. Therefore this makes it perfect for stored items that are more frequently required. These shelves are normally around 600mm (approximately 2 ft) wide. And as with the floor in a trussed rafter property, we advise a weight limit of 25kg per m2.
To give you a picture of this, a 7×10 inch 500-page hardcover textbook weighs approximately 1 kg. So if you have 25 hardbound books, that's your maximum weight limit per m2.
Other items such as a child's high chair weigh about 11 kgs and 16kgs for a child's desk, you can also store them when taken apart. If in doubt you can always use some weighing scales!
If web shelving is something you'd consider, these approximate weights hopefully should give you a good picture of what you can realistically store up there in your loft.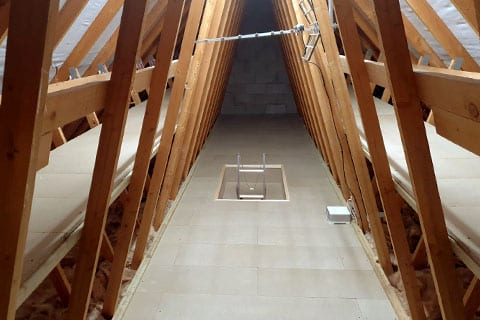 How much does it cost?
A perfectly valid question. We're currently pricing it at £69 per linear metre for installation. You can now add it as an option in our loft package builder (just click on the flooring tab and scroll down.
Web shelving is a great option to get your boarded loft more organised. It also makes your items easier to locate and retrieve. And it's also worth noting that they are properly attached so no danger of them collapsing!
Would you like to talk to us about a web shelving and storage solution for your loft?
Was this post useful? Here are some other's you might like...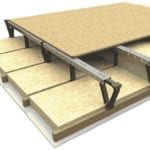 The first time I put my foot through the ceiling whilst reaching for the Christmas decorations, my wife handed me my toolbox, the hoover and stayed at her mother's for...
Read more »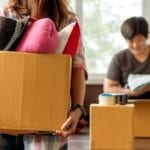 We've talked about tidying, organising, and minimalism in other posts. However, we undoubtedly still have stuff we need to put away in storage so it would be useful to figure...
Read more »