Before every loft installation, we need to do a physical survey. Not only does it ensure you'll get an accurate quote, but it also guarantees you'll get the absolute most out of your loft space.
The good news is it's completely free, with no obligation to go ahead with the work once you've received our quote. At The Loft Boys, we don't believe in "hard-sell" tactics so we'll never pressure you to make a decision. We're also a Which? Trusted Trader which means we went through a rigorous endorsement process to find out if we are reputable and work to high standards.
To put it simply: what we will do is leave you with as much useful information as possible and then it's up to you!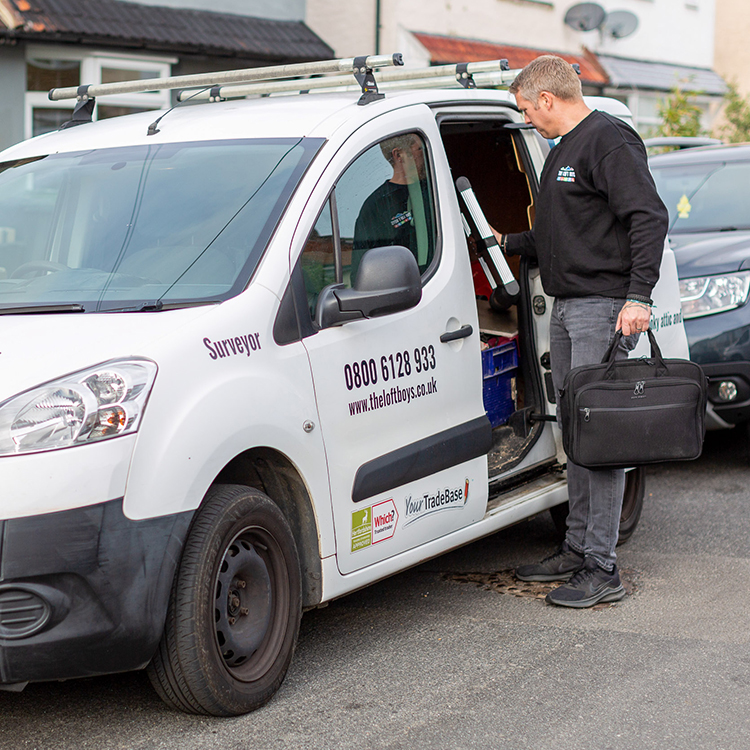 Who is this guide for?
Anyone thinking about getting loft work done and who wants to know what happens on a survey.
If you'd like some peace of mind before inviting a stranger into your home, read on.
If you're shopping around between different loft storage companies and want to see how we do things.
Maybe you're into DIY and are just curious about how we go about planning a loft installation.
Introduction to loft surveys
The loft survey is an essential part of our sales and installation process. We take them very seriously and invest a lot of time and energy into training our surveyors. We require them to know health and safety procedures; be able to make detailed notes and planning drawings; have extensive knowledge of roof designs, ceiling types and insulation; and even to be able to identify and handle materials that potentially contain Asbestos.
And of course, they have to be extremely friendly and great with pets! 🐶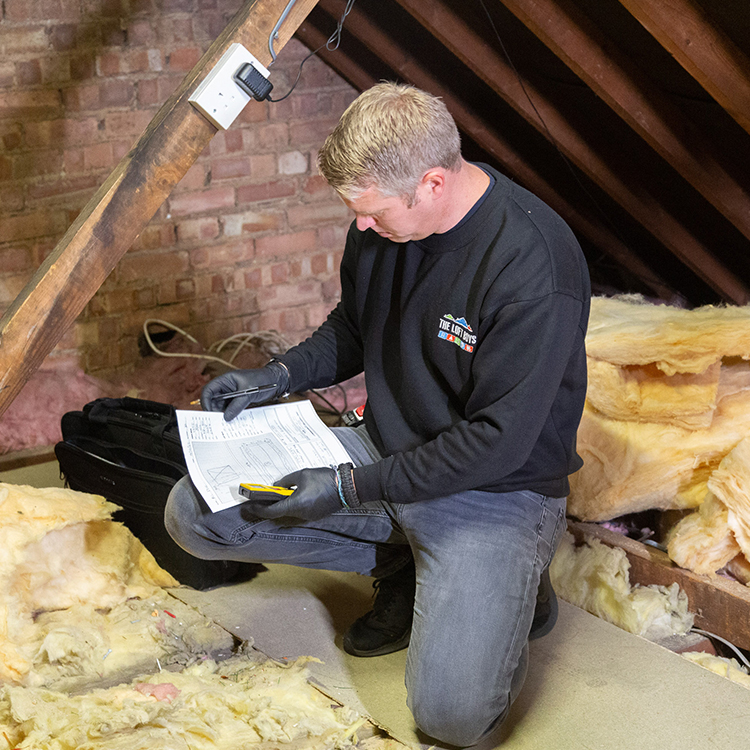 Why do I need a loft survey?
Good question! Look at it this way… you wouldn't expect a mechanic to give you a quote without inspecting your car first right? We're not saying a house is as complex as a car but they do come in all shapes and sizes, with a potential age of 100+ years!
Our surveyors need to take accurate internal measurements, fully inspect your loft and only then will they be able to highlight all the potential options available to you. And it's often the case that those can be things you would never have thought of yourself.
How long do they take?
Surveys generally take around 45 minutes although we sometimes need a little more time depending on the age of the property or if we uncover any potential health and safety risks.
We never rush our surveys and will always highlight as much as possible before leaving your property. Our surveyors are professional consultants and would never expect you to make any decisions during this process.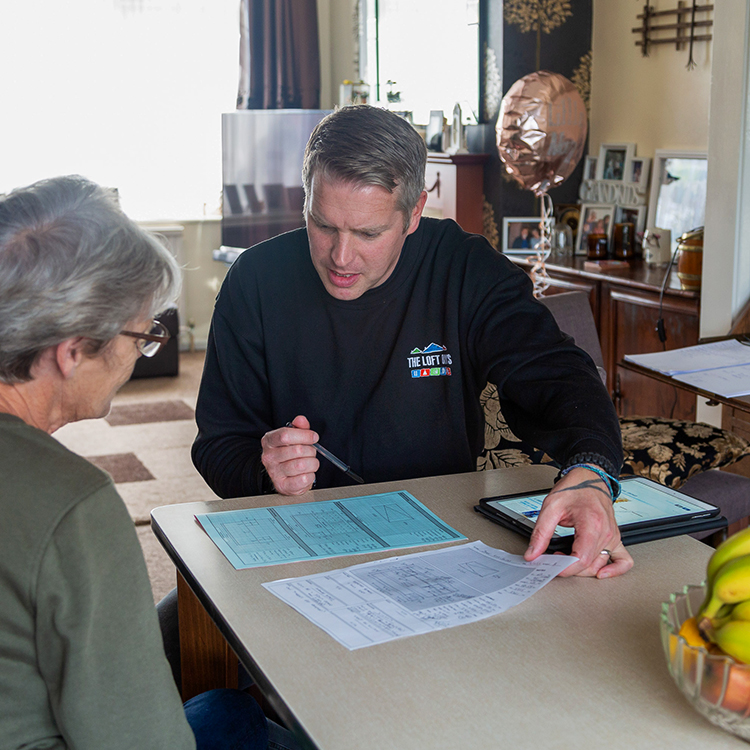 So what's the process?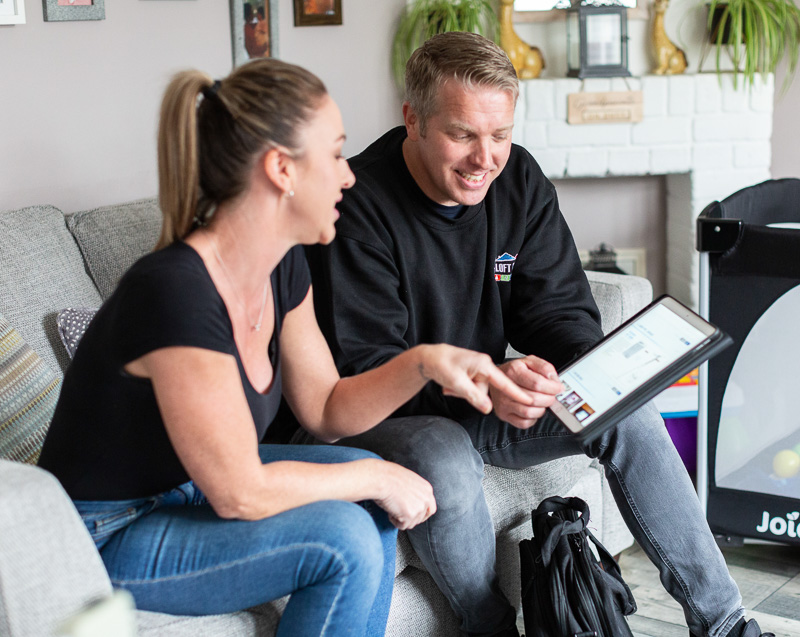 1. Arrival & Brief
Our surveyor will arrive during your allotted time slot and go over the pre-survey questionnaire with you (which you'll receive before the survey). The surveyor will then discuss your requirements – either those you've already told us about or any new ones you've thought of since. This is your opportunity to mention any concerns or issues that you're worried about.
2. The Survey
The surveyor will then proceed to inspect the area around the loft hatch and then move inside the loft (don't worry, we always bring our own telescopic ladder with us if you haven't got one already). They will take various measurements to determine things like: the size of the area; what's under any existing floorboards; what height the insulation is, if there's any already in place; and what style of roof you have. If you've got loose insulation or there are materials we suspect could contain Asbestos, we'll safely take a sample away for testing (at no extra charge).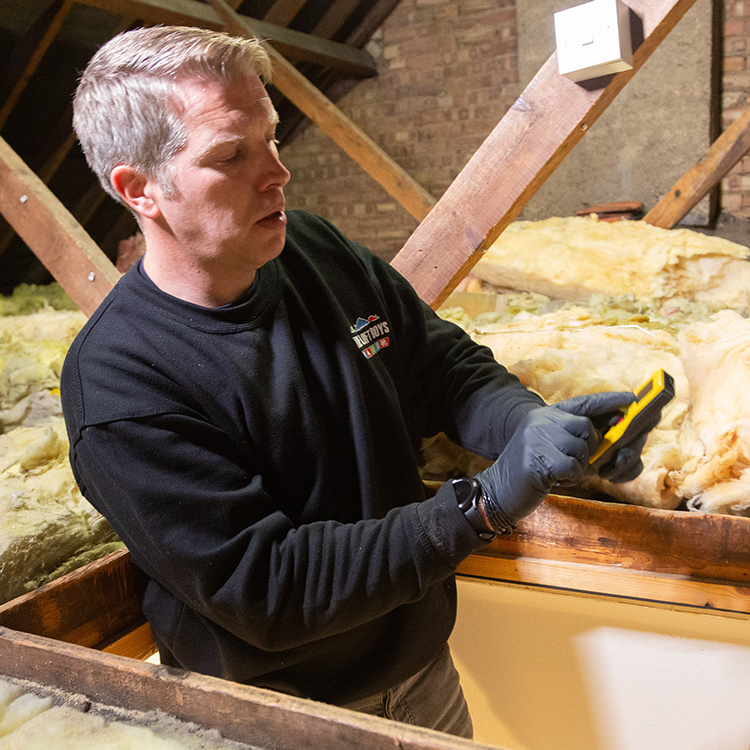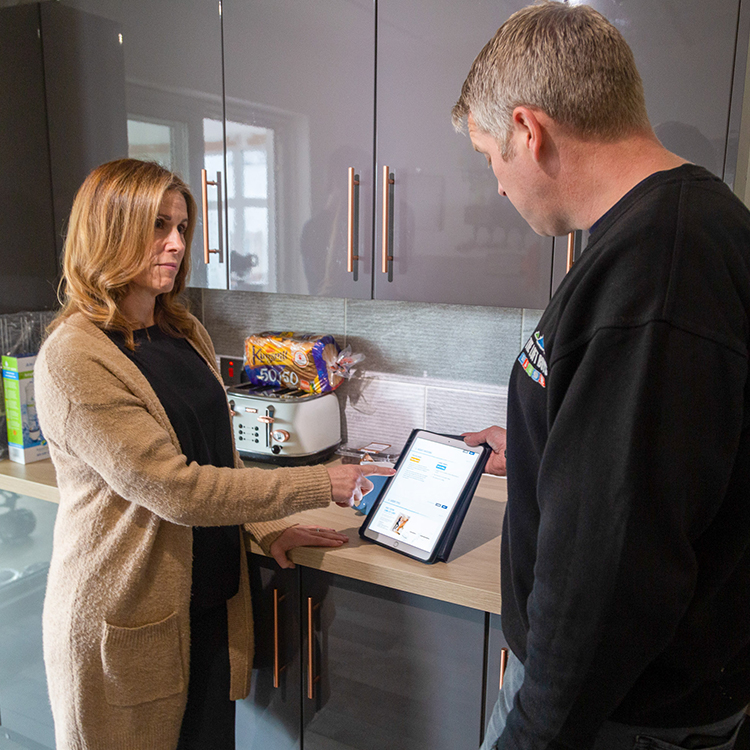 3. Review
The surveyor will then run through all of their recommended options with you. This is when you'll decide things like what kind of ladder you'd like, if you're going for roof windows or how much of the loft to board. And if you've got any questions about the installation then this is the perfect opportunity to go through those options with the surveyor.
4. The Quote
Finally, the surveyor will compile their notes and sketches into a detailed quote and leave that with you. We'll also back that up with another copy sent via email within 2 days and often the same day.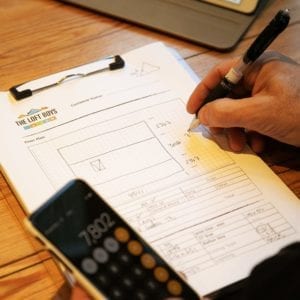 What happens then?
If you'd like to proceed with the work you'll just need to give the office a call and confirm your installation date. At that point, we'll ask you to pay a deposit so that we can secure that date and purchase some of the items needed for the job. The outstanding balance is due within 2 to 3 days after completion of the work, and only once you're 100% satisfied with our work. Remember, we offer a 5-year guarantee on all loft installs.
What our customers think…
"Excellent survey. Honest with all options explained. Installation was unobtrusive, efficient, and the mess was kept to a minimum."

– Mr O'Donoghue – Bury St Edmunds
"The whole experience was superb! From our first telephone call, to the initial meeting with the surveyor through to the installation. Prices reasonable and excellent service – Thank you!"

– Mr Clark – Barnet
"The survey done by Sam was very thorough, comprehensive and very informative, covering all options available. Installation team (Dave & John) were friendly, efficient and completed the job in good time and to a good standard"

– Mr Oakley – Sandy
Here's a quick video overview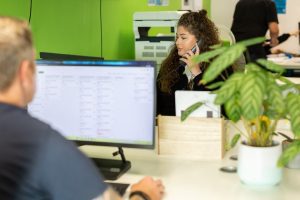 Have you got any other questions?
If that's a yes, you might find some answer's on our FAQs page. Alternatively, you can contact our office where our friendly staff are on hand to help you whenever you need it (well, apart from evenings and weekends!). We've also created tons of great guides and blog posts covering all the more important aspects of loft installation and storage. And finally, we're a company that goes the extra mile… here's how.
Have you booked your free survey yet?
If you have that's great, we'll be seeing you soon then. If you're ready to book yours click on the button below…