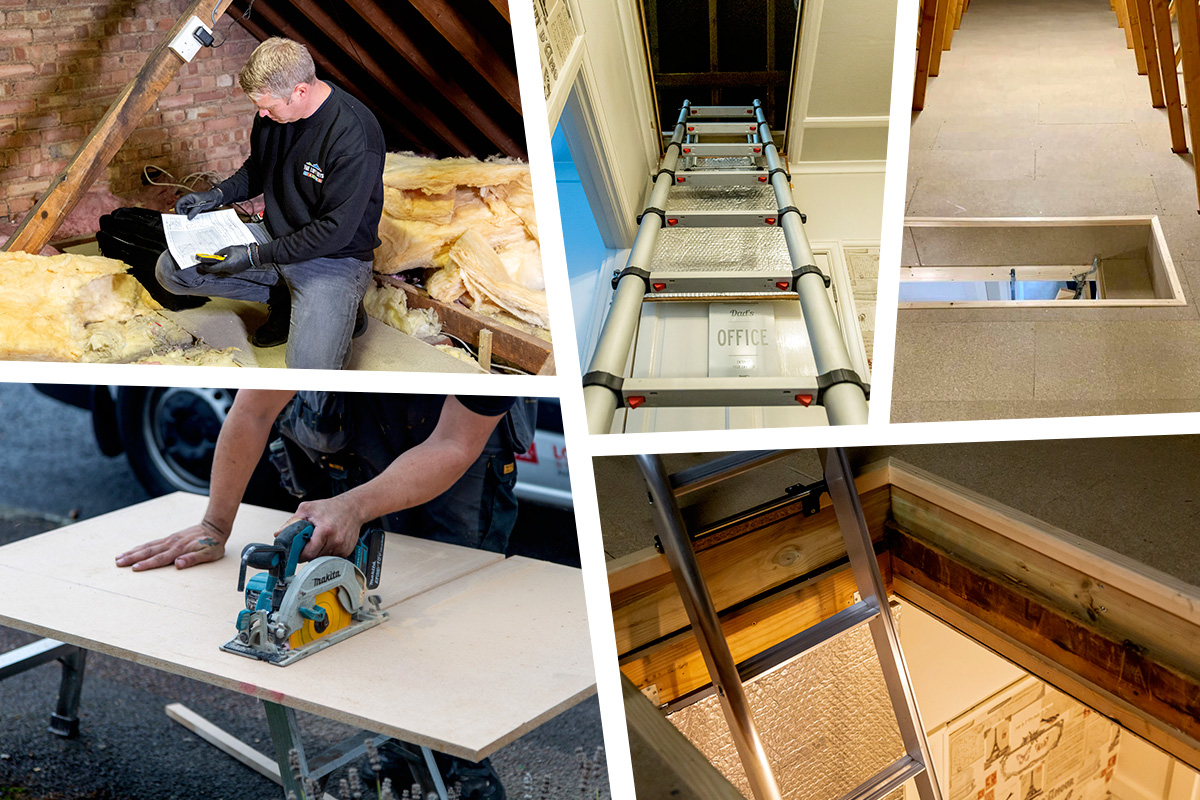 Your loft space may not be the most welcoming room in your home, but it's likely to be the largest. So why do so many of us not utilise this extra space? Is it because accessing it is hard work? Or is it because it seems so dusty and gloomy up there?
The Loft Boys are programmed with knowledge on how to transform spooky, inaccessible lofts into extremely useful storage spaces. We've been doing this for donkeys and are happy to share this knowledge with you!
These handy loft guides pack in lots of useful information that we're hoping will help you to understand what's possible in your loft. From info on how to choose the right loft ladder to the benefits of different types of loft boarding. And don't forget, if you have any questions, check out our FAQs page or get in touch with our team.
CHECK OUT OUR LOFT GUIDES…