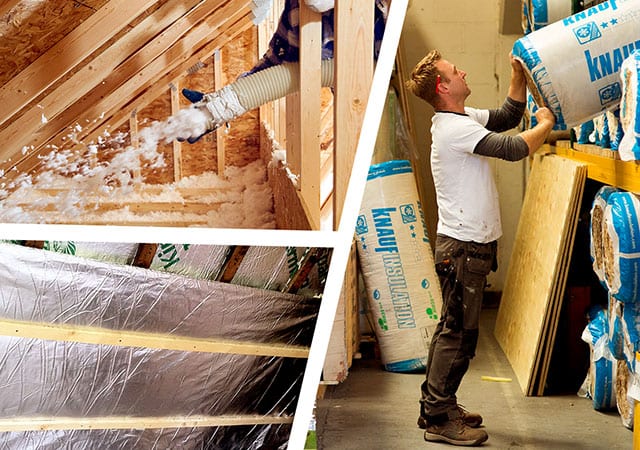 Want to know more about loft insulation? Such as do you need it (probably, yes!) or how much it generally costs, or what are the various types. Should you install it yourself and if so how? If you have these kinds of questions then read on my friend!
Who is this guide for?
Anyone who's just curious about loft insulation (if that's possible) and would like to nerd out… welcome to our world!
If you're shopping around between different loft insulation companies and want to bone up on your knowledge
Anyone who thinks they need better or new insulation to help save on energy bills and increase property value
If you're into DIY and would like to know how to install your own insulation.
The estimated reading time is: 25 minutes
Guide contents
Use these quick links to jump to useful sections in this guide:
An introduction to the world of loft insulation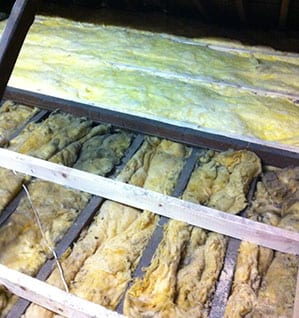 Firstly, The Loft Boys have specialised in flooring and boarding lofts – which also means installing loft insulation – since 2010. So we'd like to think we know a thing or two about it. In fact, we might even go as far as saying we're loft insulation evangelists! That's because we know a lot about its many benefits. And we think that every suitable home needs to have it too. Otherwise, they are missing out on some serious long-term cost benefits. And equally importantly – a nicer, healthier, environment to live in.
The cost-saving benefits of insulating your loft properly are pretty well known (or should be). There are also other factors to consider such as the health of you and your loved ones. Also, there are some related issues you may not have thought of or simply haven't come across before.
We've put this guide together to give you as much knowledge as possible about loft insulation. So that you too can go and get your loft sorted!
Do I really need loft insulation?
The answer to this is pretty simple. If you've got a loft then yes, you definitely do need insulation. There are lots of reasons why you need it and we're going to get into those below in some detail.
Many homes already have some kind of insulation and if yours does too then that's awesome. But don't get too comfortable and put your feet up yet though! The UK government recommend a minimum insulation thickness of 270mm (that's basically the same size as a 30cm ruler). A lot of the insulation we come across is thinner than that so it's worth checking yours. Also, some homes have the right thickness but it's getting squashed by boarding. Or, someone's just dumped a load of boxes full of Christmas decorations on top of it! Yeah, we're looking at you Trevor in Hertford. 🙄 This is a massive no-no and we'll tell you why a little later in this article.
What are the benefits of loft insulation?
Proper loft insulation can provide numerous benefits for you, your family and your home. Here are the main ones:
1. It can reduce the money you're losing on your energy bills – Updated in 2023 for the Energy Crisis
Since everyone's energy bills increased dramatically in 2022, we've gone over the latest data for 2023 and the amount you could be losing has almost tripled! According to the Energy Saving Trust, you could be losing as much as £590 per year from not having loft insulation.
Better insulation in your loft saves you money. Fact. A badly insulated home can lose a quarter of its heat through the roof. So a simple solution is to install adequate insulation. If that insulation is at the recommended thickness of 270mm then you could save up to 25% on your energy bills. That's about £590 for a detached or £330 for a mid-terrace house. Heat rises so if more of it stays within the livable parts of your home then you won't need to have the heating on as much. Simples! 👍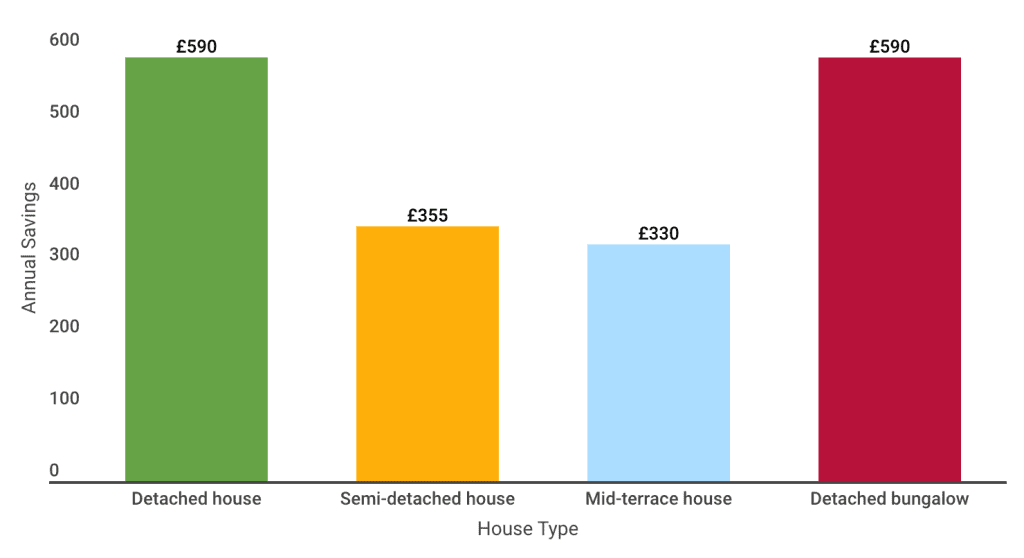 Read more here: https://www.energysavingtrust.org.uk/home-insulation/roof-and-loft
2. Good insulation increases the value of your home
Increasing the energy efficiency of your home makes it more valuable. Another fact. In 2013 the UK Government released a report based on research by the Department of Energy and Climate Change. It revealed that making energy-saving improvements in your home could increase its value by 16% on average. Improving your home's EPC (Energy Performance Certificate) from band G to E, or from band D to B, could mean adding more than £14K to its sale price (again, on average).
3. Properly installed insulation could improve your health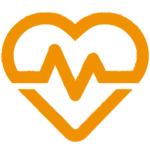 Some lofts are poorly insulated and the flooring is laid in the wrong way. This can be the cause of dampness and condensation. This can then create a mould which, along with dampness, means you're more likely to have respiratory problems. That can include allergies or asthma. If you think you have a damp problem then it could be affecting your health or that of other family members.
Problems often arise if insulation is being squashed down by an incorrectly installed loft floor. That would stop air flowing between the floor and the insulation. This can then lead to issues such as:
The insulation losing its thermal efficiency
It causes a strain on the ceiling
Water vapour produced in the home rises until it hits the cool surface of the underside of the loft flooring
This can cause condensation to form inside the insulation
Condensation then starts seeping downwards creating dampness and affecting the ceilings.
If you're looking to use your loft space for storage, adequate airflow is extremely important. It should be viewed as an absolute necessity.
Read more: the effects of damp and mould on your health from the NHS
4. It helps our environment
A detached house without proper insulation could be releasing an extra 1000kg of CO2 per year! That's a staggering amount! Reducing CO2 emissions (your carbon footprint) will mean you're helping do your part to reduce global carbon emissions. And, therefore, the effects of climate change. 🙂🌿
5. Reduced wear and tear on your boiler
If your boiler is having to output more heat than it needs to then go figure it won't last as long as it could. Having proper insulation in your loft means that you'll be creating a consistent living environment inside your home. This will help to prolong the life of your boiler which is yet another way you'll be saving your pennies!
Already convinced that you need to talk to us about your loft insulation?
Why not have a chat with us about getting your loft sorted out?
Before you get started
There are a few things to consider before you dive straight into getting your loft insulated. Those things will have an impact on the work needed to complete the job to a professional standard.
Listed below are the main points to consider before you get to work (or seek the advice of loft insulation professionals):
What do you do with existing insulation?
Do you need a 'warm' or a 'cold' loft?
How much insulation do you actually need?
What are the different types of insulation?
How do you work in a loft safely?
What personal protective equipment (PPE) should you use?
Which tools do you need?
We'll get into each of these points in more detail throughout the rest of this guide.
Existing insulation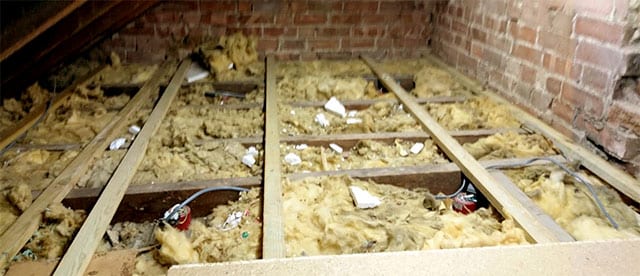 Most lofts we venture into do have some sort of insulation already in place. Although a lot of the time it's either poorly installed, being squashed or is well below the recommended thickness of 270mm. If any of that describes your insulation then you probably need to do some work to make it right.
Can't see the insulation because it's hidden under existing loft boards? Here are a few options:
If you can tell that the height of that flooring is over 270mm or more above the ceiling then you might already have properly installed insulation
You could pull up one of the boards that are furthest from the hatch and inspect what's underneath. Just be wary that there could be electrical cables or pipes under the boards.
Once you have access to the insulation you can check its thickness. You can also check to see if it's being squashed by any boarding
There should be a gap to allow for airflow above the insulation. Without this gap, you could experience a build-up of condensation and the problems that come with that.
Get it checked
As ever, if you're unsure about your existing insulation then ask a professional. This is one of the main reasons that we do free surveys before starting any work. Many people simply aren't able to check what state their insulation (of loft for that matter) is in so getting an experienced surveyor to have a look is the only way. And to that point, we always go into a loft when we do surveys. Customers have told us that some other loft insulation companies they've used don't which you'll probably agree is pretty daft!
Warm or cold loft? We'll help you decide…
What you're going to store in your loft will determine whether you'll need it to be warm or cold. You'll need a warm loft if you're planning to use it as a hobby room. Or if you need to store climate-sensitive materials. Otherwise, a cold loft will suffice but let's get into the benefits and work involved in both:
Cold lofts
Cold lofts have the advantage of being cheap and relatively easy to install. This is because the only insulation needed is between and on top of the floor joists which prevents heat from getting into the loft. This type of loft is subject to temperature fluctuations and condensation. The term 'cold' loft can be misleading since it can get extremely hot in the summer!
Warm lofts
To create a warm loft the floor and the rafters (underside of the roof) will need to be insulated. This will allow some heat to get into the loft so that its temperature is regulated. But that heat will be prevented from escaping through the roof. Warm lofts don't have the problem of getting either too hot in summer or freezing cold in winter. Therefore a far wider range of uses is possible. The underside of the roof can also be boarded over and decorated which can massively transform your loft. The downside is that creating a warm loft is harder to achieve without professional help (actually we'd recommend not taking this one on yourself). Therefore it's more expensive to accomplish.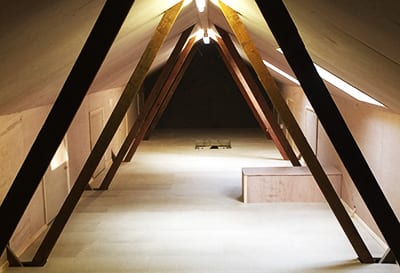 Creating a warm loft does have one major advantage though. It would easily increase the value of your property by more than the cost of the works. It also allows for many more possibilities and uses for the extra space created. It's certainly not on the same level as a full loft conversion (which is something we don't do) because of the weight restrictions of normal loft flooring.
So what is the weight limit?
The stored maximum load per square metre is 25kg if you install our recommended LoftZone flooring solution. But it still gives you many more options for how to use the space. It would support basic furniture such as a small computer or writing desk so it could be used as a spare office. Or if you have roof windows installed you could use them for stargazing on a clear night! You could even use it as your personal yoga studio. Although we don't recommend jumping around too much or inviting in a bunch of students! 🧘‍♀️
How does loft insulation work?
Put simply, loft insulation works by trapping the warm air inside your home and stopping it from rising through the roof. If it's installed in the right way it will still allow moisture to pass through it and therefore prevent condensation.
In an uninsulated house, much of the heat you generate to keep yourself warm will escape through the walls, floor, doors and windows. And especially through the roof, via your loft. This leaves you generating more heat than you need, increasing both your energy bills and your carbon footprint.
For many of us, it's enough to know that loft insulation works. If you're curious as to why and how it works, though, the answer lies in the science of thermodynamics. You can read more about that here.
The law of diminishing returns
Everyone knows that insulation will help to keep your house warmer in the winter, but it can also keep the house cooler in the summer too. How much insulation you need will depend on a number of factors. But the level of thermal efficiency is simply a factor of the depth of insulation fitted.
The current government recommendation is 270mm which provides a U value (watts / meter2 / degree C) of 0.15. Insulation of 200mm provides a U value of 0.18 and 100mm provides 0.28.
That means that putting 100mm of insulation in a house with no insulation will make a 72% increase in efficiency. A further 100mm will increase efficiency by a further 10%. The difference between 200mm and 270mm is only around 15%.

Still with us? 😴 We promise we won't hit you with any more science… just lots more knowledge and useful tips!
How much loft insulation do I need?
To fully maximise the benefits that loft insulation provides it needs to at least cover the full floor with a gap around the edges for airflow. To measure up for insulation you can simply measure all the rooms directly below and add those together allowing for wall widths. You don't need to be exact and you should always underestimate so you have extra insulation if required. One important thing to remember is that insulation should never be pushed right into the eaves because it will interfere with airflow.
If you're going for a warm loft then you'll need much more insulation to be able to cover the underside of the roof along with the gable and party walls. Measuring up for this type of job isn't going to be an easy DIY job so this is probably a good time to call in the pros!
The different types of loft insulation
There are many kinds of insulating materials on the market, here are the main ones: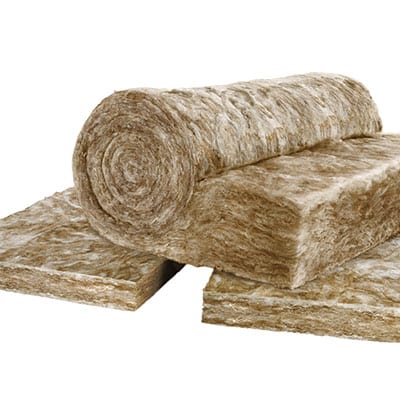 Blanket insulation
A loft that hasn't been touched for decades might have blanket insulation in between the joists – though a very inadequate amount. This is the most common form of loft insulation, and not only because it's cheap.
Blanket insulation is typically made of rock, glass or mineral fibre and comes in rolls. It's very easy to fit, especially between the joists, which is all you should need if the temperature of the loft itself doesn't need to be regulated. We use Earthwool by Knauf who is a family-owned manufacturer and widely recognised as one of the most respected names in insulation worldwide. Knauf's insulation includes ECOSE® Technology which 'contains no added phenol or formaldehyde. Natural raw materials replace the chemicals used in traditional binders.'
This type of insulation isn't suitable for the roof. So if you're going to either spend time in your loft or store temperature-sensitive items, you'll also need to insulate the underside of the roof.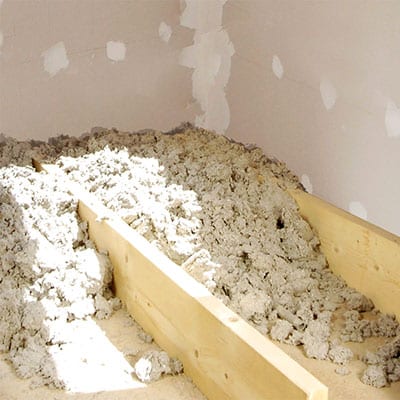 Loose-Fill Insulation
If you already have insulation between the joists but need to top it up, you can go for extra layers of blanket insulation, or else use loose-fill. This consists of a loose, lightweight material that can be packed on top to reach the desired depth.
The big advantage of loose-fill insulation is that it's very cheap, especially if you use recycled materials – this can even be a shredded newspaper. It's also made from other materials such as cork granules, cellulose fibre, or mineral wool. In the past loose-fill insulation was made from a dangerous material you've probably heard of called Asbestos (more on that in the dedicated section below). Loose-fill insulation can only really be used to top up and isn't very effective if used as the primary insulation.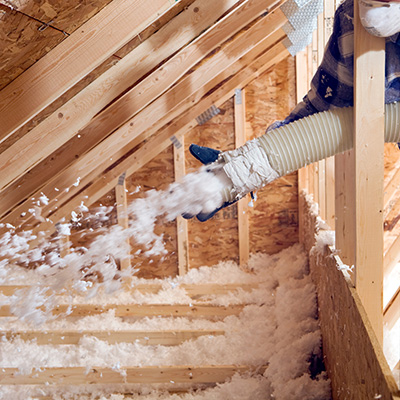 Blown-Fibre Insulation
If you need to get insulation into hard-to-reach nooks and crannies, blown-fibre insulation is the ideal solution. This can be loose materials of various kinds which are blown into the gaps by machine.
This is only a partial solution, though, and isn't adequate for insulating the whole loft, especially if it's draughty. It's also expensive since the machinery used has to be operated by a professional.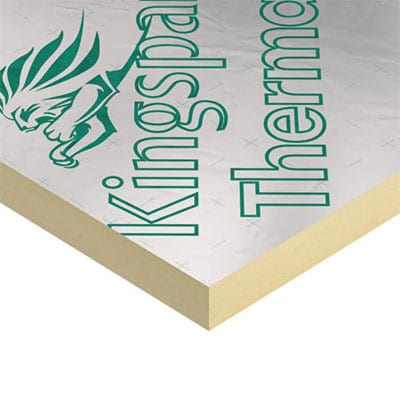 Sheet (or Roll) Insulation
If you need a temperature-controlled loft, you'll also need to insulate the underside of your roof (the rafters). While blanket insulation isn't generally suitable, you can buy insulating sheets (also known as rigid board or layered foil membrane insulation) for this purpose.
The sheets or rolls can be made of various materials, natural or synthetic. The insulation quality tends to be excellent, and the boards can be decorated over. This is the most expensive type of loft insulation and usually needs to be installed by a qualified professional. Although, it would be possible for competent DIYers to install foil membrane insulation onto the rafters. We've created a mini-guide explaining more about that.
What about insulating the hatch?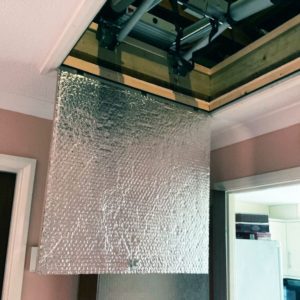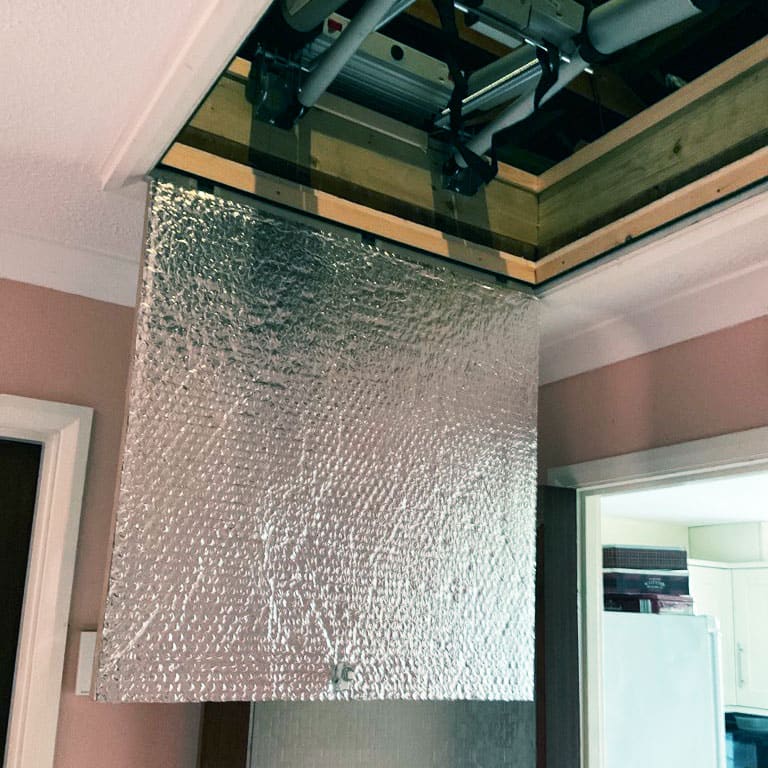 Well, we're glad you asked because insulating – and draught-proofing – your hatch is an important consideration. Particularly if you want to keep out annoying draughts and maintain a good temperature. Who doesn't, right?
Actually, having a draught coming into your loft space is totally normal and it's necessary (more on that later). But stopping it from coming into your living area by creating an air-tight hatch is well worth the effort. And it's a relatively simple job to do.
The other aspect to this is actually insulating the back of the hatch itself. That's done to stop the cold seeping through the wood. High-end hatches often come insulated already or as we do ourselves, you can get a custom build hatch with it included. But as with draught-proofing, this is another job which a lot of people could do themselves using the right material.
We've created a blog post that goes into more detail on this subject, check that out here…
Which is the best type of insulation?
It's impossible to say which type of insulation is the "best" since all the types we've listed have a different purpose and usage. We always advise customers who aren't sure which type they need to speak to a professional.
Now for some shameless self-promotion!
We really hope you love this guide so far and are finding it useful (have you checked out our other guides yet). If you'd like some great reasons to choose us to sort your loft out, we've put together a video just for that here:
How much does loft insulation cost?
The price of blanket insulation, which is the cheapest variety, starts at around £7.99 per roll. These come in various sizes and thicknesses. You can find 12kg bags of loose-fill insulation for around £13. Blown-fibre insulation is harder to put a price on since you'll need a qualified professional to install it with specialised equipment. Insulation board starts from around £23 for a 2.4m x 1.2m board. The Energy Saving Trust reckons that loft insulation costs up to £395 and can save between £120 and £225 a year.
Can I get FREE loft insulation?
The short answer is yes but it does depend on whether you're eligible for help from your energy provider. The UK government created a scheme call ECO (Energy Company Obligation) which enables some households to receive grants to cover the cost of energy efficiency improvements. The scheme was designed to help households on a low income who might struggle to pay for all or part of the cost of energy-efficiency improvement in their home.
If you or a member of your household receive some kind of benefit then you might be able to get help installing free loft insulation. If this is something you'd like to find out more about either for your household or a friend or family member, we've put together a detailed blog post about this very subject: click here to read more.
What about Asbestos?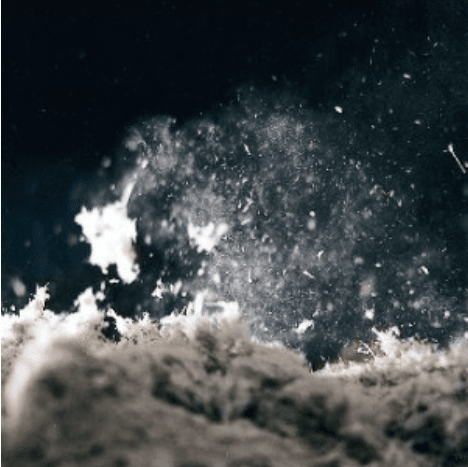 As mentioned above it is possible that Asbestos-containing materials are present in your loft. We don't want to scare you but since it was only banned in the year 1999, and stocks persisted for another year, it is likely that homes built up to 200 could still contain asbestos-containing products.
Asbestos has been used for thousands of years due to its fantastic properties (strong, fire-proof, acid and alkali-resistant, heat-resistant and non-conductive). It was only until relatively recently that its harmful qualities were discovered. Exposure can lead to a serious long-term lung condition called asbestosis, or mesothelioma which is a type of cancer that develops in the lining covering the body's organs.
So how do I know if I have it?
The simple answer to that is that you won't know you've got Asbestos in your loft (or anywhere else in your home) until a professional comes in and does a check. Asbestos fibres are invisible to the naked eye and don't have a taste or smell, so it's hard to say for certain just by looking at a part of your home. This is the reason why asbestos is known as the 'hidden killer'. The only certain way of knowing if a product or material contains asbestos or not is to have a sample tested in an ISO 17025 accredited lab.
Better safe than sorry
In early 2019 we were called out to inspect the loft of a lady who was pregnant and worried that some materials may have contained Asbestos. Obviously, she didn't want to run the risk of it being present around her and her family. Having recently undertaken an accredited training course one of our team was able to go into her loft with the right equipment and safely remove the materials for testing.
On the first inspection, our team member agreed that the material did look suspicious but as it turned out there was no Asbestos detected. Even so, the lady was extremely relieved with the outcome and our fitting team was able to go into her loft, safe in the knowledge that they weren't breathing in any harmful substances.
Get the professionals in
The safest course of action is always to seek professional help and definitely not try to attempt the removal of suspicious materials yourself. It's worth it for peace of mind and if no Asbestos is found – or even if it is and it's properly removed – you'll be left with a certificate stating that your loft is Asbestos-free. That certificate can then be shown to a future home buyer or another company doing work within your loft.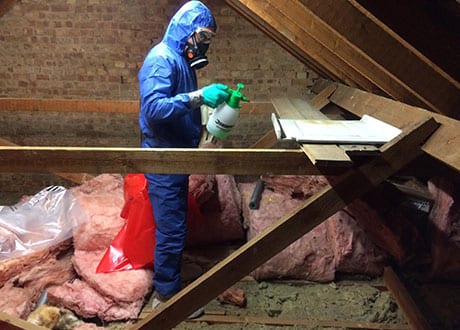 Read more about Asbestos in the home and how we deal with it.
For a more accurate quote or to go over other options for your loft why not book a free survey?
Have a chat with us about getting your loft sorted out.
Can I install it myself?
If you've read the article up to this point then you'll know about the difference between a cold and a warm loft. You would have also by now heard us banging on about the fact that installing a warm loft is definitely not a job for a DIYer. This is because it involves some specialised work on the roof itself and messing it up could have dire consequences for the stability of your whole home. You wouldn't want the roof to collapse! Couple that with the fact that a professional would be able to spot problems such as damp and would advise that this be dealt with before any insulation work is carried out.
If you have a flat roof then it should ideally be insulated from above which is something we don't really do but it's definitely a job for a pro.
But if your loft is easy to get into, you don't require a warm loft, and you don't think there are any damp problems then you could probably insulate it yourself.
Working in your loft safely
At The Loft Boys, we take the health and safety of our loft installation teams extremely seriously. So if you're planning on doing any work in your loft there are several safety issues to consider before getting started.
If working within an un-floored loft space then crawl/kneel boards are to be laid to enable safe movement. These can be temporarily fixed in place to eradicate the risk of creating traps or movement.
Try to ensure that the loft is well ventilated and free from condensation.
Ensure that the loft is well-lit so you can see exactly what you're doing. Ideally, try to use several LED lights in various locations – LEDs won't heat up and they give off a powerful bright white light.
Wear a protective face mask to prevent breathing in dust particles. 3M is generally considered the market leaders but a quick search for 'Dust Masks & Respirators' will give you plenty of options.
Crawling around on your knees for any amount of time can get pretty gruelling so you might also benefit from using knee pads.
And finally, if your home was built before the year 2000 it's possible that asbestos-containing materials could be present in your loft. If you suspect there is then don't take the risk, talk to us about how to safely remove those materials.
What tools do I need?
Here are some tips on what kind of tools you will need if insulating your loft:
Rubble Bag – for any bits of debris you come across
Face Mask
Tape Measure
An Old Handsaw
Utility Knife or Scissors
Mobile Work Bench
How to install loft insulation
These instructions will assume you've taken our advice to not attempt installing a warm loft yourself! So these will cover how to install blanket insulation.
Let's get started:
If you're working with an un-floored area you'll need those crawl/boards we mentioned above. These will ensure you don't put a foot (or your whole body) through the ceiling below and inadvertently become a TikTok sensation when your children post the video! Not to mention that falling a whole floor could be seriously bad for your health!!
Next, check if you have recessed spotlights within the ceiling. If you do then you'll need to install loft caps to ensure your new insulation doesn't come into contact with the hot back part of the lights.
The first 100mm layer of insulation will need to be laid between the joists. Check the average distance between joists and cut the insulation while it's still packaged using an old hand saw to the width required. (Typically the gap between the joists will be either 380mm or 570mm).
Roll out the cut insulation between the joists over the entire area required and then lightly press the insulation material to fit between the joists. Nest the insulation around the loft caps if present.
The second layer of 170mm – 200mm insulation needs to be laid running perpendicular (at a right angle) over the joists. Unless there are any braces or other obstructions this layer can be laid in full width.
Start at the furthest point from the loft hatch and unroll the insulation over the top of the joists ensuring an even, gap-free blanket over the entire space.
Congratulations!
You just insulated your loft! You've just increased the value of your home and you're on the way to saving money on your energy bills! 🎉💪
Now put your feet up and have a brew!
Conclusion: Insulating your loft is really a no-brainer! Every home with a loft should be well insulated… it will save money on bills and up the value!
The benefits of insulating your loft properly should be pretty clear by now. It's worth remembering that even if you have insulation already it's a good idea to either check that yourself or get someone to check it for you. Insulation should be at least 270mm thick, shouldn't be squashed at all, and if there's boarding above it there should be a gap for airflow. Poorly installed insulation can cause a heap of problems so get yours checked today!
If you're a DIYer and you're unsure of whether to take this job on then it's worth giving us a call to discuss the likely cost of insulating your loft. If you'd also like to utilise your loft as a storage space then loft boarding is the way to go. Check out our guide to all things loft boarding. Or, head over to our loft packages page for some typical prices. If you've got other questions about us or our services you could check out our FAQs page or just get in touch. Or read about some of the ways we go the extra mile for our customers.
Would you like to have a chat about your loft insulation?
Our team love talking about all things loft-related! Just fill in our contact form and we'll be in touch.