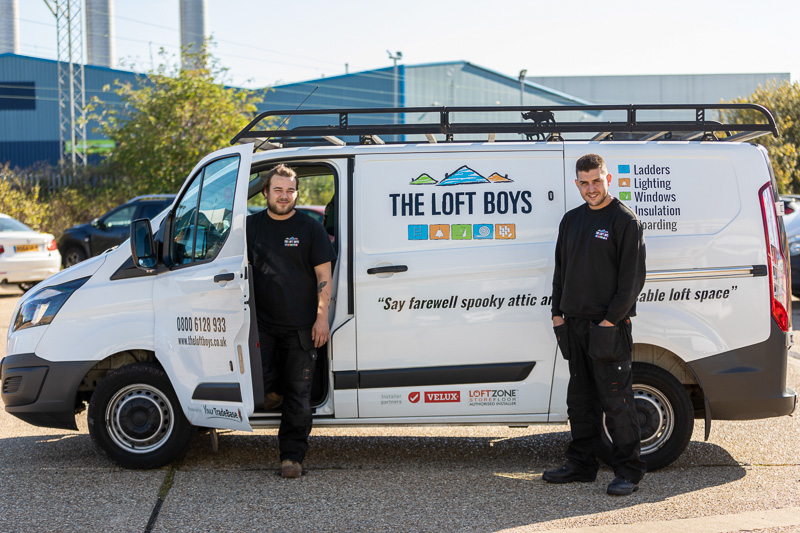 We're looking for trades/handy people to join our growing team
Salary from £26,000 per year(with the potential to rise to £35,000 quickly for the right people)
5 years "on the tools" experience ideal but not totally necessary as full training will be provided.
Contents
Use these quick links to jump to different sections:
Job Description
Are you looking for a career that starts right at the top?
Due to continued growth, we're in need of additional Loft Fitters to become a part of our Loft Storage installation team! Have you ever dreamt of climbing to heights you never thought were possible…..like the loft space at Mrs. Smiths from No.42!!
The Loft Boys Ltd is a Leading Loft Storage company based in Hoddesdon, Hertfordshire, and has been turning dreary lofts into fantastic storage spaces throughout the Southeast for 13 years.
The Loft Boys invest heavily in training every team member so they can be the best they possibly can be, as well as taking each team member's personal well-being very seriously. We truly believe that every member of the TLB family, to date, has helped us make our company what it is today.
Our fitters also get the opportunity to see all parts of our beautiful country due to spending each working day in different parts of the Southeast. Variety is key and each property we visit is unique, along with the customer's requirements, so if you like a lot of variety… look no further. Pretty cool, right?
So what does the role involve?
You'll be helping us provide storage solutions within our customer's domestic loft spaces throughout southeast England
You'll be fully trained to complete the installation of our wide range of loft ladders, flooring systems, and roof windows.
You'll be having daily face-to-face interaction with our awesome customer base.
You'll be expected to successfully utilise our purpose-built digital software via a supplied tablet.
You'll integrate quickly into the TLB family, and make friends for life
What are the requirements for this role?
You'll need to hold a Full UK driving license.
Ideally, you'll have experience with first-fix carpentry, however, 5 years on the tools in any other trade is welcomed.
We love people who are friendly, customer-focused, and fun to be around.
As each job is slightly different, people with problem-solving skills are favoured
Being punctual, reliable, and trustworthy is an absolute must for us, just as it is for our fantastic customers
Planning and execution are key so an organised and efficient person is a preference
Sometimes things don't go to plan, meaning this role is suited to those who can work overtime when required. Also, we operate a Saturday overtime rota – Cha-Ching!
TLB has adopted a 'Promotion from Within' culture so being motivated by growth will help.
Your Rewards & Benefits
As a cherished member of The Loft Boys (or girls), every member of staff is nurtured to get the best out of them. Here are the main benefits that you'll get as a valued member of our team:
Above-average pay for our industry from day one. Plus, a solid and fast-tracked opportunity to earn even more.
Good, old-fashioned, job security. Like your parents used to have! That means we won't ditch you at the first sign of trouble… if you're willing to put your all in, so are we.
Opportunities to progress your career within the company. You'll have promotion opportunities and even the option to switch departments if positions become available. For example, our entire sales/surveying team is made up of ex-loft installers.
Your mental health is taken seriously. All of our staff have access to confidential & personal one-to-one sessions with our full-time, fully-qualified mental health officer.
28 days a year of paid holiday. As well as some extra time off for the top performers!
Enrollment in our Workplace Pension Scheme. This will offer you financial security in those later years.
And here are the best of the rest: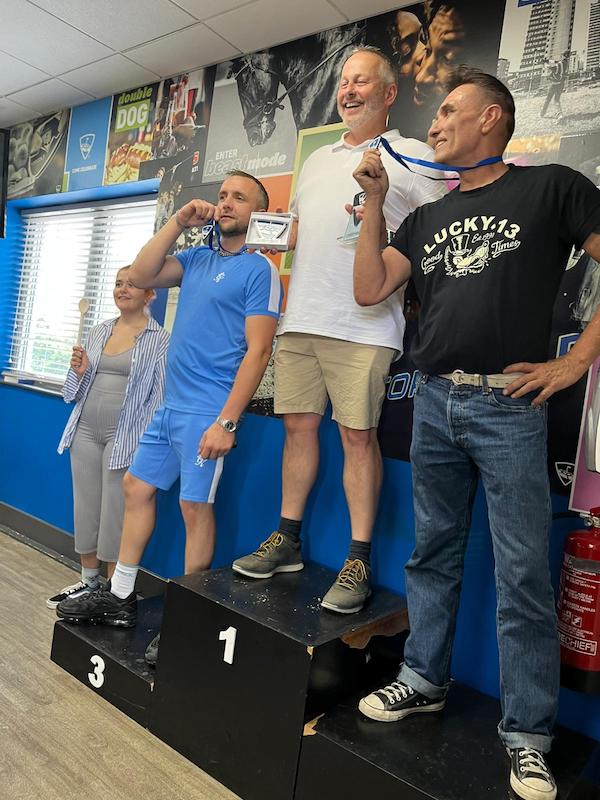 If your role requires training, you'll get it! We have a training area in our head office for fitters and we also use external centres when needed.
You may get use of a company vehicle to travel to and from work, or for personal use (within reason!).
Everyone likes free stuff, and we love giving away free stuff, that's why we introduced our Recognition & Reward Policy.
We're in the process of looking at a shares scheme based on the John Lewis model which would give every employee a stake in the company.
All employees are automatically enrolled in our Recruitment Referral Scheme where you can earn even more money by assisting our growth.
You'll also enjoy our twice-yearly Away Day. This could be a day out doing something like Top Golf, Go Karting, or Clay Pigeon Shooting.
And finally…. Freedom! Breathing down the necks of our team every working minute isn't something we promote at The Loft Boys. We trust our team and believe that if we're all to function correctly we need to allow each team member to breathe correctly.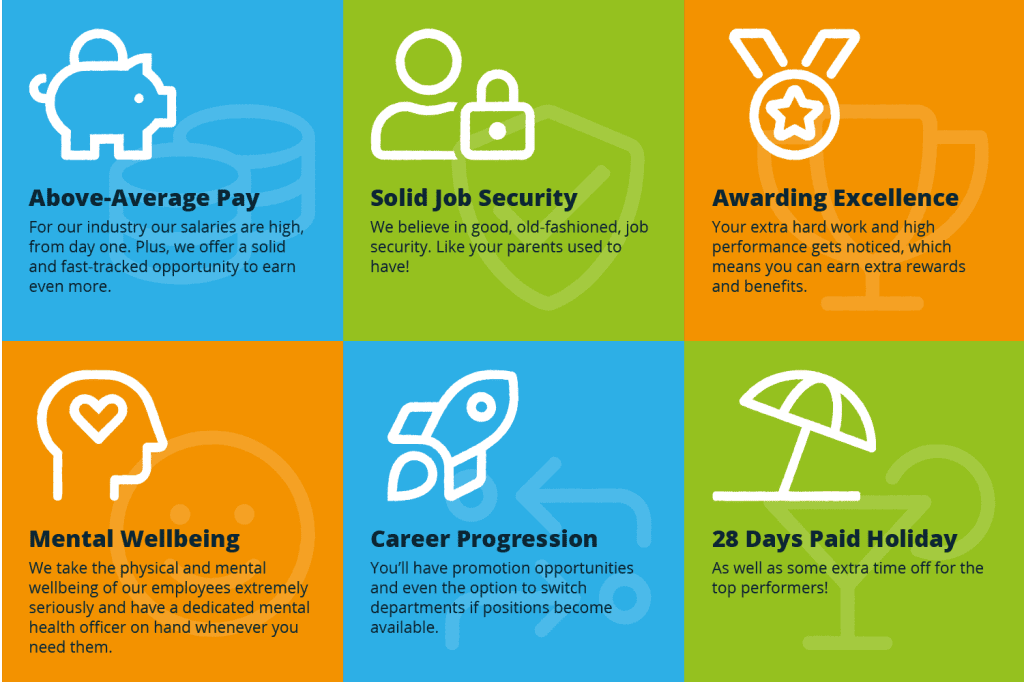 Do you have what it takes to join our team?
History has proven to us that this position is perfect for individuals who've had experience of at least 5 years within the following trades:
Carpentry
Roofing
Flooring Installer
Decking Installer
Loft Conversions
Multi trader/Maintenance Person
If your trade isn't listed, don't worry!! We look at every CV presented to us and would always consider any 'on the tools' background.
Job Types: Full-time, Permanent
Staff Testimonials
We don't want you to just take our word for it – here's a selection of our team on why they enjoy working for us:
"I've been working for The Loft Boys since July 2021 and started at the company as a fitter's mate, then progressed to a team leader, and then took the offer of a role as a surveyor. What makes me want to continue working here is the people I work with, the high-quality service we provide and the decent wages. Compared to my previous jobs, I feel very comfortable working for The Loft Boys. It's a great working environment with a company that is striving to grow. I'd describe the company as professional, friendly and ambitious."
"My main responsibilities are boarding, insulating and helping the team leaders. What makes me want to continue working here is that I enjoy the company of the people I work with. I start my day by helping to load the van and then helping to complete installs. One memorable encounter with a teammate was with Wayne who helped me improve my skills. I'd describe the company as friendly."
"I've been working for The Loft Boys since October 2019 and I'm responsible for taking in all the enquiries and booking surveys. As such, I'm the first point of contact for the company.

What makes me want to continue working here is the fact I enjoy communication and problem-solving with customers. Plus, I work with an amazing team and manager.

My day is pretty packed, from scheduled calls to incoming enquiries. Recently we've had an influx of enquiries, so it has been a challenge for the sales team. But we have worked out strategies to help reduce stress. I really look forward to seeing an enquiry turn into a sale!

Compared to my previous jobs this is a smaller company and so all worries are addressed and dealt with. I'd describe the company as friendly, efficient and stretch-armstrong!"
George

Team Leader and Expert Fitter

"I've worked at The Loft Boys since October 2020 and my job is to aid and advise all members of the operations department on how to complete jobs to a high standard. And on top of that, I also handle installation jobs. One of the things that I enjoy most about working for The Loft Boys is the independence I have from running my own jobs. I also enjoy working on big jobs to a high standard as it gives my team and I, and the customer, great satisfaction!

This job is the most reliable one I've ever had and I'd describe The Loft Boys as professional, friendly and helpful. "
"I've been working at The Loft Boys since June 2022 my job is to aid team leaders with the installations. What makes me want to continue working here is the fact that I like the work that we do and seeing the transformation. I recently had a large 6-day job with George and it was nice to see the customer's reaction at the end. What makes me look forward to coming to work is working with my teammate and finishing the jobs off. This job is a lot better than those I've had previously working here is like being in a family."
"I've worked at The Loft Boys since November 2020 and as a surveyor, I am the first face the customer meets. I advise customers on the best possible solution for their loft space, and I quote based on customer needs. I then liaise with customers answering any questions. What makes me want to continue working here is the fact I am always pushed to do better, because I feel respected by all members of staff, and because I enjoy my job. I look forward to coming to work because I like being on the road and being independent and I also enjoy meeting new people. I would use one word to describe The Loft Boys which is 'family'. I started out as a fitter's mate which I enjoyed. I was then made a team leader but the role wasn't for me but I was then promoted to surveyor which I really enjoy."
Claire

Operations Coordinator

"My responsibilities at The Loft Boys include booking in and looking after the installation process; making sure the fitters have everything they need; managing the fleet vehicle maintenance; recruiting and interviewing potential new fitters; monitoring targets and data reporting/forecasting.

What makes me want to continue working here is the fact that I feel accepted and appreciated for who I am and what I can offer in terms of my skills and strengths. Excellent work is rewarded and personal growth and development are encouraged. My role is very varied and I enjoy having lots of different tasks and responsibilities. I love planning and organising so this job lets me excel at something I really enjoy.

In previous companies I've worked for my differences have caused me to feel excluded and like "the odd one out". At The Loft Boys, I feel accepted and appreciated for who I am. Being part of the LGBT+ community and on the autistic spectrum, my strengths are well utilised whilst my manager and colleagues understand my challenges.

I would describe The Loft Boys as a relaxed and friendly atmosphere where everyone can excel at what they're best at. People's individual skills are acknowledged and used to their best advantage."
About Us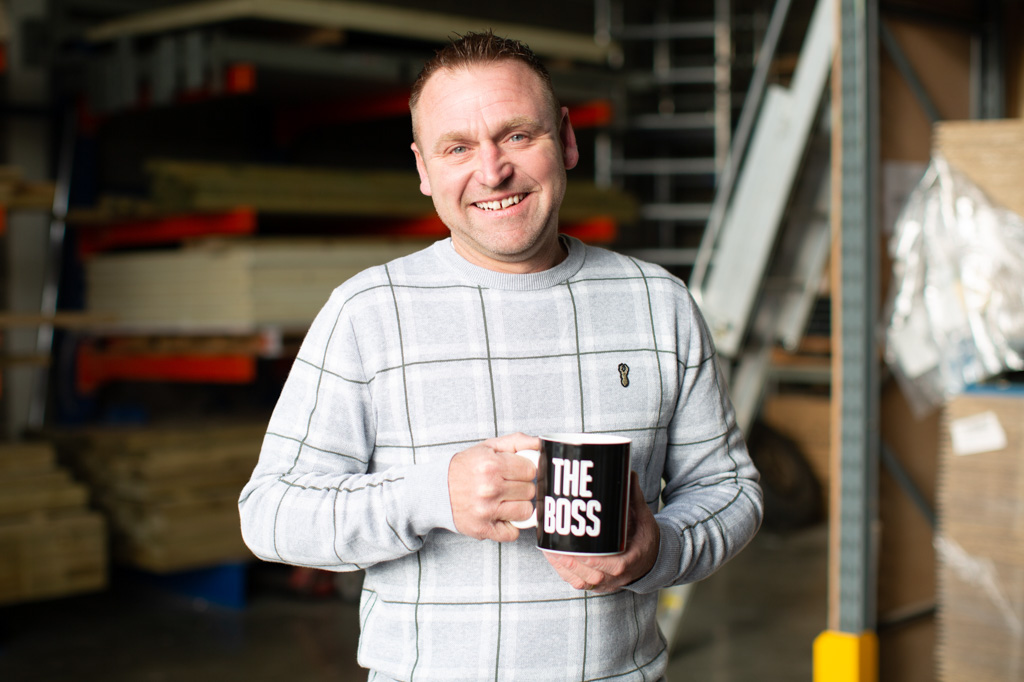 The Loft Boys are a family-run business that has been serving North and West home counties for the last 20 years. We have grown to an enviable size business but we aren't finished yet. We want some awesome fitters who want to support and help us grow the business.
The Loft Boys are one of the UK's leading loft fitting companies based in Hertfordshire. Owing to increasing demand and business growth we are looking for experienced carpenters/fitters to join our growing team. We are based in Hoddesdon and cover the South East. You will join the team on a full-time, permanent basis and in return, you will receive a highly competitive starting salary of £26,000 per annum, this has the potential to quickly rise to £30,000 with a demonstrated skillset and to £35,000 if you move into a Team Leader position.
Meet the rest of the team here
We're an Equal Opportunity Employer
We are determined to ensure that no applicant or employee is treated unfairly because of their gender, age, disability, religion, belief, sexual orientation, marital status, or race, or because of conditions or requirements that cannot be demonstrated to be justifiable. As such, we are committed to meeting our statutory obligations regarding equal opportunities; individuals will be evaluated solely on merit and ability during recruitment, selection, training, development, and promotion throughout their employment.
Every member of our team is responsible for promoting equality of opportunity throughout the company, to our customers, and to the general public. We view infringement of this policy as a serious offence that may result in disciplinary action for gross misconduct.
Apply Today
Why not get in touch if you're looking to join a fun company for a new challenge and like the idea of full-time, permanent work that comes with all the perks!
Click on the link below to find out more information about this position and how to apply. Or share it with someone you know who might be interested.