We've consulted with our health and safety advisers and the CLC (Construction Leadership Council) to come up with a set of guidelines which are designed to ensure a safe working environment for you, your family and our staff.
Installation Process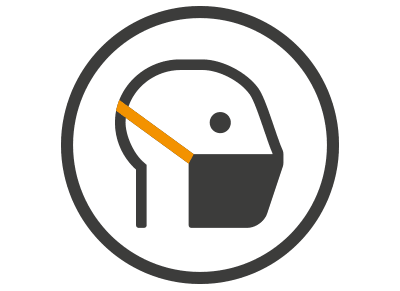 On arrival at your property, the team leader will sanitise their hands, knock on the door and then stand 2 metres away from the door. The other installer will remain in their vehicle. They will already be wearing a disposable mask as they will be travelling with another person.
The team leader will introduce themselves and then we ask kindly that you step back into the property and adhere to the 2m distancing rule so that they can come in and quickly run through the job specifications with you.
Once this has been done, they will then go upstairs and carry out the pre-install check.
Upon completion of this, they will come back down and ask you to sign this, using a pen of your own.
The team will then need access to the property/loft to unload materials and tools. During this time they will be wearing disposable gloves and masks but we would ask kindly that you remain in another room and that the entrance to the property can be left open to minimize any contact with door handles etc. We know this may not always be possible due to small children and animals so please let the team know upon arrival so that measures can be taken during this time.
Once the team are in the loft, they will then remove their gloves, dispose of them in a rubbish bag which we will provide, sanitise their hands and then change into their own work gloves. They will also remove their masks, place these into a sealable bag to keep clean so that they are able to use this throughout the day when going in and out of the loft.
Our fitters will require the usage of toilet/washing facilities during their visit so we will ask for this permission when booking the installations and take note of any requests you may have surrounding this. Should one of the installers need to use these, they will take anti-bacterial wipes and hand sanitizer. The sanitizer will be used before entering the room. Once finished, they will wash their hands, sanitise and then wipe down any surfaces/objects that they may have touched eg: toilet handle, tap, door handles. We will be providing them with kitchen towel to dry their hands which can then be disposed of as normal.
If during the installation, should you need to speak to one of the team, please ensure that you are able to maintain the 2m distancing rule. If they are in the loft, you will be able to stand at the foot of the ladder to have a conversation. We ask that you do not climb the ladder and access the loft as the ladder will then need to be wiped down and may cause the ladder to become slippery.
During the installation, the team will need to take a few more breaks than normal as they are working within close proximity of each other. The breaks will be taken outside with them adhering to the 2m rule. Sanitisation of hands will take place when exiting and entering the property.
As much as our team love a cup of tea or coffee from our customers, they will, unfortunately, have to decline as they are not allowed to accept refreshments. They will bring their own.
Once the installation has been completed, a full clean will be done in the loft. A member of the team will then go around and do the post check just to make sure everything is okay. You may also want to do this yourself before signing this as completed. This can be done as long as the social distancing can be adhered to.
We will then need to exit and enter the property to clear the loft of any tools, materials and rubbish. During this time, the team will be wearing disposable gloves & mask.
Maintaining the social distancing, we will then ask you to enter the loft to inspect the installation to ensure you are happy with everything that has been done. Before entering the loft, we will wipe down the ladder/handrail with an anti-bacterial wipe or you may have your own disposable gloves that you would prefer to use.
Once the installation has been checked, you will be given paperwork to sign which must be done with your own pen.
Before leaving the property, we will then do a final wipe down, with anti-bacterial wipes, any surfaces that may have been touched during the installation. If you would prefer to do this yourself, please let our team know.
Once our team have left the property, they will remove the gloves, and dispose of them accordingly and then sanitise their hands before entering the vehicle.
If you have any extra requirements you'd like our team to adhere to during the installation you can always talk to us in the office before the install date and we'll do everything we can to accommodate your requests.
And if at any time during the installation you see that our team aren't following these guidelines or wearing PPE, please don't hesitate to inform us.
We're taking your safety and ours extremely seriously!