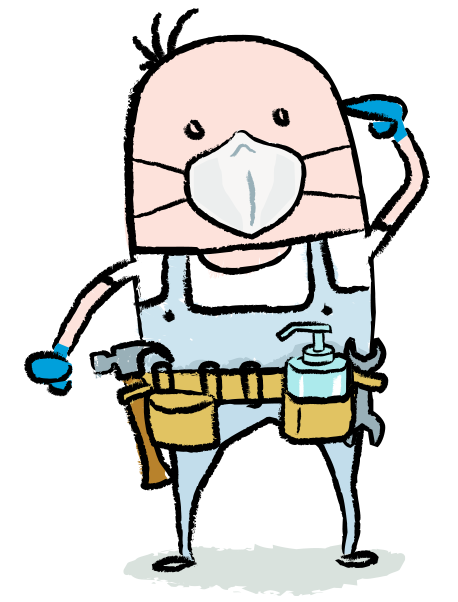 Updated on 8th February 2021
Despite the most recent announcement by Boris Johnson made on the 4th January regarding the new nationwide lockdown we are still able to keep working and providing services in customer's homes.
We are continuously monitoring this situation with our health & safety/HR advisors and at the moment we are still 100% confident that we can continue working safely within our customer's homes without risk.
The UK government guidance we're specifically following is this:

"You can only leave home for work purposes where it is unreasonable for you to do your job from home, including but not limited to people who work within critical national infrastructure, construction or manufacturing that require in-person attendance
– You can work in other people's houses if your job role requires you to do so (eg trade people)"
Our Safety Measures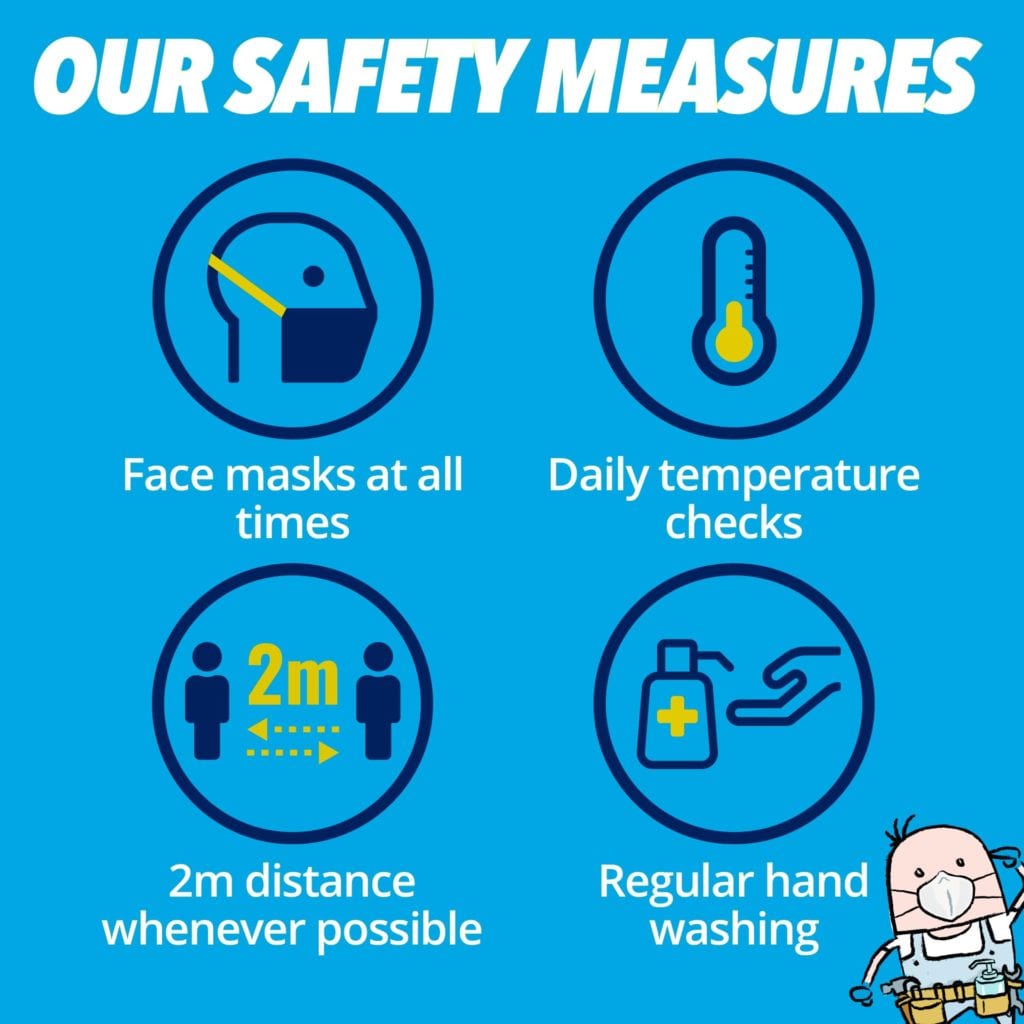 Here's a quick list of the safety measures our surveyors and fitting team are taking:
Use of masks at all times
2m distance kept whenever possible
Frequent washing of hands or using hand gel
Disinfecting any surfaces they come into contact with
Record temperature each morning before going out
We are able to continue working as usual because we implemented strict safety measures with the help of our health and safety officers back in June. That means you can rest assured that our entire operation will still be carried out risk-free and safely for our customers and staff. We are taking the COVID-19 situation extremely seriously.
As part of that health and safety work, our risk assessments and method statements were completely re-written to ensure we are able to complete our services in compliance with current government guidance. We're continuously monitoring that guidance and if anything changes we'll update this page accordingly.
We've created two guidelines for how surveys and installations are being done safely and which you will be asked to read before agreeing to go ahead with either a survey or any installation work:
Also, to enable us to execute our operations in line with this guidance, we are allowing extra time for our entire workforce to fulfil their roles. This means that although you'll still receive the quality of service we have provided for a decade things might take a little longer than before.
We're Here to Support You
As at all times, we are ready to support you. If you have any concerns about our work please don't hesitate to get in touch.
And of course, if you'd like a no-obligation quote for some loft work please click on the button below (we'll just need to collect a few details):
Alternatively, you can send us enquires via email at lofts@theloftboys.co.uk or call us on 0800 612 8933 (office hours apply – see our contact page for more details).
Thank you for your continued business and support during this challenging time.
Dean Taylor – Managing Director of The Loft Boys