(Updated on 29th October 2020)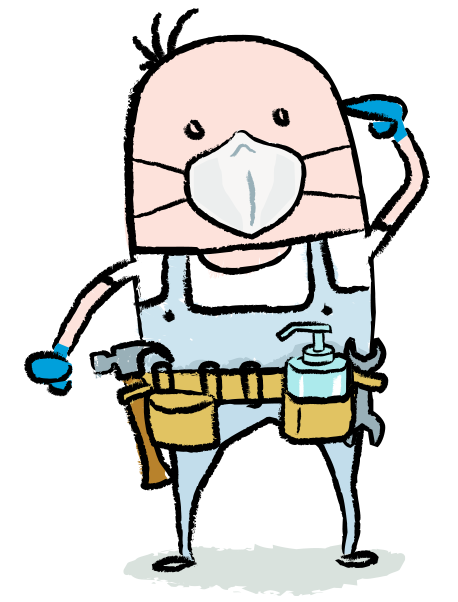 After doing our bit in this fight against the coronavirus during the lockdown earlier this year, we soon got back into the swing of things. And actually, we've been inundated with requests for loft work as people are increasingly looking at making home improvements.
We are still taking the COVID-19 situation extremely seriously and are continuing with the extra safety measures we implemented with the help of our health and safety officers. So you can rest assured that our entire operation is still being carried out risk-free and safely for our customers and staff.
As part of that health and safety work, our risk assessments and method statements were completely re-written to ensure we are able to complete our services in compliance with current government guidance. We're continuously monitoring that guidance and if anything changes we'll update this page accordingly.
We've created two guidelines for how surveys and installations are being done safely and which you will be asked to read before agreeing to go ahead with either a survey or any installation work:
Also, to enable us to execute our operations in line with this guidance, we are allowing extra time for our entire workforce to fulfil their roles. This means that although you'll still receive the quality of service we have provided for a decade things might take a little longer than before.
As at all times, we are ready to support you. If you'd like a no-obligation quote for some loft work please click on the button below (we'll just need to collect a few details):
Alternatively, you can send us enquires via email at lofts@theloftboys.co.uk or call us on 0800 612 8933 (office hours apply – see our contact page for more details).
Thank you for your continued business and support.
Dean Taylor – Managing Director of The Loft Boys