Why 'travel' and 'pay through the nose' to store you own goods?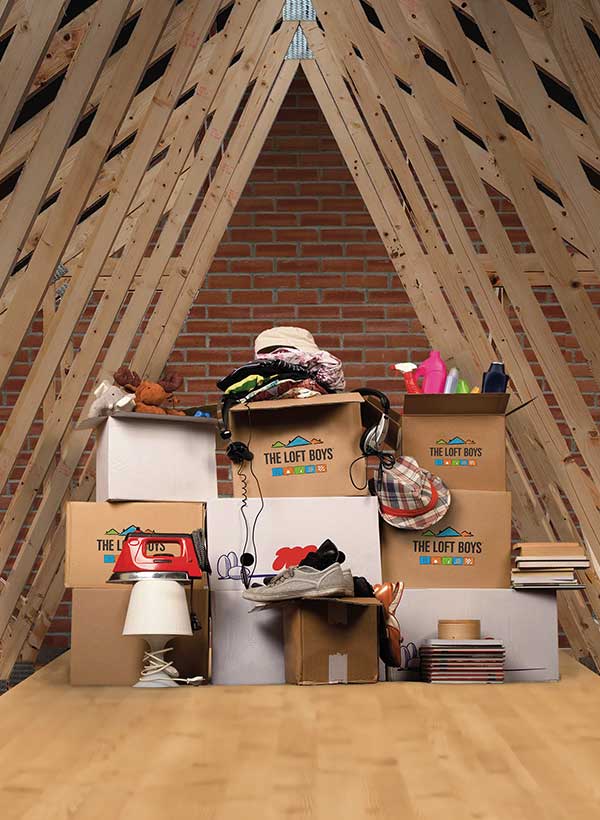 Do you really want to venture miles at night to retrieve your belongings? Do you really want to be told you can't get at them till the storage facility opens? And do you really want to pay through the nose for the privilege?
You don't have to. The Loft Boys are a specialist storage company who have provided thousands of customers with a way to de-clutter their homes without leaving it. You can keep your belongings out of the way instead of cluttering up your home, yet you'll still be able to retrieve it at a moment's notice whenever you need to.
We can quickly and easily create a perfect storage facility within the loft space of your property. Not only will it be far more convenient — it will also cost you a fraction of the ongoing cost that some people are happy to pay to store their belongings in a commercial storage facility.
Boarding your loft for storage isn't an expensive process. The whole procedure is likely to cost you less than you might pay for three months' storage in a commercial facility. And, of course, from that point on there'll be no cost at all involved.
We'll make your access safe and easy with the installation of a top-quality loft ladder. We'll illuminate the storage area with a professionally installed light and switch. We'll create a stable floor area to store the belongings that will also enable you to get at them easily. In addition, you can be safe in the knowledge that your items are well protected from damp.
Or you could ignore this, put up with the inconvenience of commercial storage miles from home and throw your money away. It's your choice.
See how our prices compare with the most popular storage companies...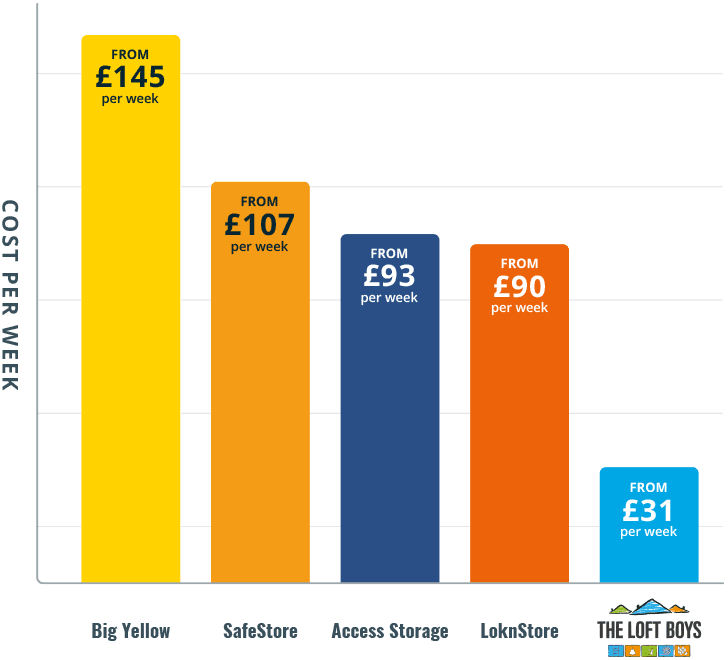 Here's how we got to these figures...
We looked at the various big players in the industry that were closest to Edmonton in London and then based our own weekly cost on the basis that we can offer just over 150 Sq ft (15m2) of loft boarding, a basic 3 section loft ladder, 30m2 of 100mm insulation and a LED light from £1600.00. That's including installation, a FIVE year guarantee and VAT, giving a weekly cost from just £31.
It's also worth bearing in mind that we guarantee all our work for five years, although the area will be usable for many years after. This means you still have four years of your guarantee left and could potentially use this as a sweetener if you were to sell the property to a new owner.