For us, "going the extra mile" means keeping you safe and giving you more peace of mind. Whether it's before, during or after a loft installation, we've got your back.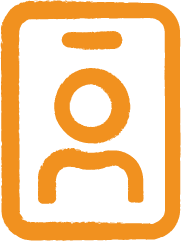 1. A Comprehensive On-Site Survey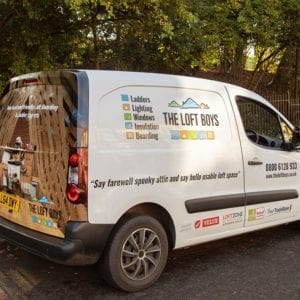 Every job we undertake requires a physical survey. This ensures that you get an accurate quote. Plus, it also guarantees that you will get the absolute most out of your loft space.
This is essential for various reasons. One of the most important of these is that our surveyor will identify if there are any potentially hazardous asbestos-containing substances in your property. This could be a textured ceiling or a redundant water tank (more on that below).
After going through all your requirements and then taking some measurements, our surveyors will discuss some different options with you. Often they will point out things you might not have realised you could do in your loft. From a simple extra like an additional plug socket to more exciting items like Velux roof windows!
The good news is it's completely free! That's with no obligation to go ahead with the work once you've received our quote.
At The Loft Boys, we don't believe in "hard-sell" tactics so we'll never pressure you to make a decision. What we will do is leave you with as much useful information as possible and then it's up to you.
A typical survey lasts around 45 mins and consists of the following: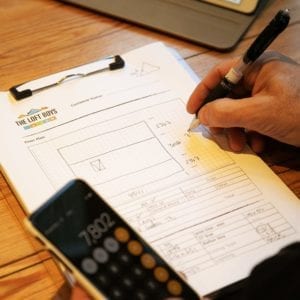 Arrival & Brief – Our surveyor will arrive during your allotted time slot, having taken the necessary covid-related safety precautions then will proceed to run through the questionnaire with you. If you have any concerns or issues, this is the perfect opportunity to mention them.
The Survey – The surveyor will then proceed to inspect the area around the loft hatch and then move inside the loft (don't worry, we always bring our own telescopic ladder with us if you haven't got one already).
Review – The surveyor will then run through all of their recommended options with you. This is when you'll decide things like what kind of ladder you'd like or how much of the loft to board. Or, if you're feeling adventurous, tell us you'd like roof windows!
The Quote – Finally, the surveyor will compile their notes and sketches into a detailed quote and leave that with you if the work required is straightforward enough to do. We'll also back that up with another copy sent via email within 2 days and often the same day.
---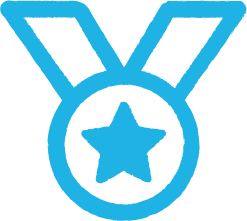 2. Quality Control Where It Matters
In early 2021 we started a new procedure to help us push our already high installation standards even further. Our fitting team must submit a detailed set of photos covering all aspects of the install when any installation work is completed. A manager then reviews the work before it can be officially signed off and presented to the customer.
If the manager spots anything that isn't up to standard, they will provide instructions on how to bring the item(s) into line.
Once we're happy that the work has been carried out properly we'll ask you to review it then answer some simple questions. You'll then have the opportunity to write feedback about the job and speak to our manager about any potential concerns you may have about the work. We'll then follow up after a few days to make sure you're still 100% happy with everything we've done.
This new procedure has been a great success! We've had a marked uplift in standards as well as lots of positive feedback from customers.
---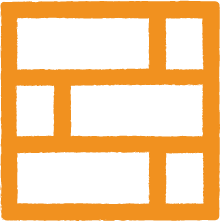 3. A Simple & Effective Installation Feature
We've built up tons of useful knowledge about the best ways of fitting loft boarding over the years. That comes from working in houses of all possible shapes and sizes. A method we firmly adhere to when laying flooring is to stagger the placement of the boards. This makes the floor much stronger because the load is spread out and the joins carried by the consecutive board rather than all joins being concentrated at single points. It's the same reason why you never see bricks all lined up neatly!
Why are we mentioning this? Well, it might seem like the obvious method to some people but trust us, we've seen some very crudely laid loft flooring in our time! We get reports all the time of other companies using inadequate methods and this is one that we think is really important to mention. That's because having strong and stable flooring in your loft is crucial to its usefulness and not to mention your safety!
---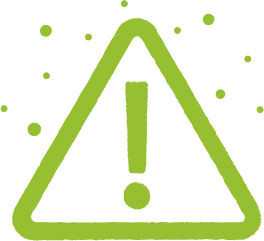 4. Asbestos Laboratory Sampling
Any house built prior to 2000 has the likelihood of containing some form of asbestos. We don't tell you this to be alarming. It's just a fact. And actually, most forms of asbestos are relatively harmless if left untouched. It's only when the items containing it are disturbed that there's a problem. And even then, serious illness only occurs if you've been exposed to it over long periods of time.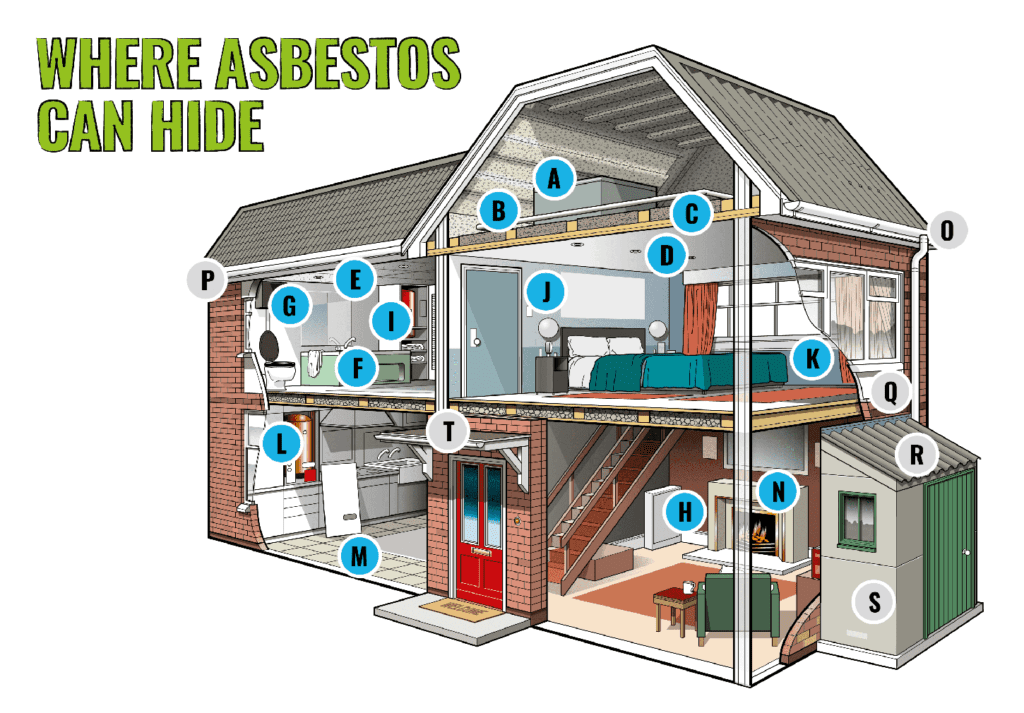 Some years ago we realised that our fitting teams were potentially being exposed to asbestos-containing materials (ACMs) in the form of ceiling tiles, textured coatings (like Artex), and loft insulation. Plus, we realised that there was a risk to our customers if they were regularly using a loft containing these materials. We decided that although the risk was relatively low, it wasn't worth taking. So we took action and now we have all members of our team trained on how to deal with it. That goes for our office staff, surveyors and fitters. Our training partner is the UKATA (UK Asbestos Training Association) who are a leading authority on asbestos training.
How We Handle Asbestos
Firstly, if we work in a property that was built before 2000 and which has a textured ceiling, we'll take a sample and send it to the lab to confirm whether asbestos is present or not. We do that even if we don't intend to disturb the material (for instance when we're extending a loft hatch). This is so we know how to react should an accident happen and the textured coating is disturbed. No further work will be completed until the results are back.
Secondly, if a customer suspects a material and mentions this to our surveyor they will be able to verify if it does require testing. And thirdly, during the survey, if other suspect materials are identified, our surveyor will organise testing. Samples will be sent to a laboratory who will then issue documentation that acts as confirmation on whether or not a material contains asbestos.
What if we find asbestos?
If asbestos is present, you'll be provided with a full plan of works needed to remove any ACMs. This shows you what it is we'll be removing, what HSE process we'll be working to. It also states the precautions we'll be taking to ensure you are not put at risk at all.
We transport all ACMs in sealed containers back to a secure lockup at our place of business. It then gets collected by a licensed contractor to dispose of it. Consignment notes are issued throughout the process. This forms a paper trail so all parties involved know things were handled correctly and within the law.
---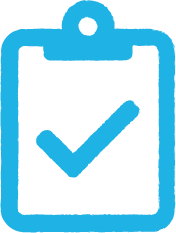 5. Pre & Post-Installation Checks
Before our fitters start working they document the area surrounding and underneath the area of works. They make a note of any issues they find – things like damage to the existing hatch, the ceiling or cracks.
Once the installation work is completed they will then do a further set of checks. Then if any superficial damage was caused during the work that will be rectified on the spot.
These checks are designed to make sure we leave your home in exactly the same way we found it, other than the fact you've now got an awesome and convenient new storage room!
---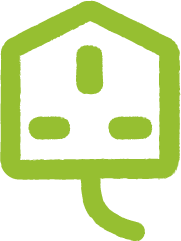 6. Certified Electrical Works
As well as boarding, ladders and windows, we can quote for the installation of any electrical items you might need. This could include single pendant lights, LED strip lighting, extra plug sockets or motorised loft windows. We don't however carry out this work ourselves but sub-contract it out to certified, NICEIC registered, electricians. This is simply because not all our jobs require electrical work so it doesn't make sense to keep electricians on staff. We do however take this work very seriously and only partner with highly reputable electricians. Only ones that we'd be comfortable with coming into our own homes!
It's extremely important for a range of health and safety reasons that only certified electricians take on electrical work in your home. If in doubt, always ask to see their credentials (which we're always more than happy to show you!).
---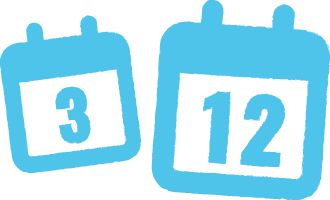 7. Three and Twelve Month Follow-ups
As part of our efforts to make sure your experience is always top-notch, we'll follow up and check in with you after the installation has been completed to make sure everything is going all right. This is a great opportunity to tell us if anything is not quite working as it should or perhaps to ask for advice on the best way of maintaining your ladder.
---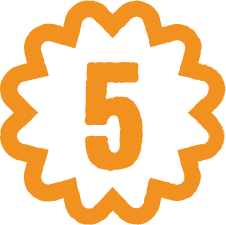 8. Solid 5-Year Guarantee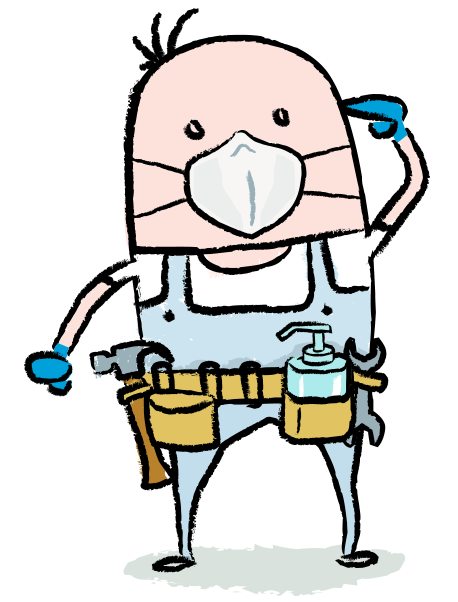 We offer a full 5-year guarantee on all the work we complete and the products we install. Plus, if you have loft windows installed, we extend that time to 10 years. At the completion of the installation, you'll receive a certificate that entitles you to a call-out to fix any problems during that time frame. Our guarantee is also transferrable if you sell your property within that period.
The majority of call-outs we get within 5 years are for fixes to ladders. This is simply because they are the items with the most moving parts. We only ever work with high-end ladder manufacturers but sometimes, if a ladder is used frequently, some parts may need repairing. It's also advisable to maintain your ladder by brushing dust off and oiling the joints.
We are aware that other companies may offer longer warranty periods – even lifetime – but we don't believe this is feasible. Call-outs make up a very small proportion of our workload and the vast majority of our customers experience no issues.
---