If you're living on a state pension or your household has a low income then paying for energy-efficiency improvements may be out of the question right now. If you're currently in that situation, then help is at hand and you might be able to get free loft insulation or get it at a reduced cost. We've put this post together to give you as much info as possible on all the options available to you.
Recently, the UK government also announced the Green Homes Grant for helping you meet the cost of energy-saving improvements. This new scheme can equate to £5,000 per qualifying household, with those on low incomes getting up to £10,000 and will cover all their home improvement work.
Why Insulate?
We've written a lot about why insulating your loft is a really good idea. Up to 25% of your home's heat could be escaping through your roof! You can limit this by laying insulation yourself or having it done professionally.
Getting your loft insulated can save you money on energy bills and help to improve your family's health. Plus it can even increase the value of your home by up to 14% as well as helping the environment! So we really do think it's a no-brainer.
In researching the subject of free loft insulation we found a lot of info on a government-commissioned website called Simple Energy Advice. If you're the type of person who prefers to pick up a telephone and talk to a human then they have a free helpline here: 0800 444 202.
Otherwise please read on and we hope you find this post useful. 🙂
This blog post assumes that you know about some of the benefits of loft insulation. But if you're still not sure whether you need it then come on over to our ultimate loft insulation guide.
So can I really get free loft insulation?
Yes but it depends on whether you're eligible for help by your energy provider. The UK government created a scheme called ECO (Energy Company Obligation) which enables some households to receive grants to cover the cost of energy efficiency improvements. We're not talking about a government grant here (which would be nice!) but instead, any help will come from the energy provider you're with – and only a few of the suppliers are part of the scheme (more on this below).
In some instances, you may be asked to contribute to the cost of the work. Whether you qualify for free or reduced-price insulation depends on your individual circumstances. We'll go into some more detail on that below.
What improvements are covered?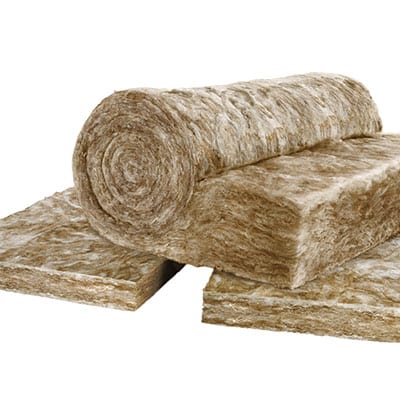 According to the government's ECO web page, there is a long list of improvements that companies could support you with. In practice, the two most common are loft and cavity wall insulation. In some cases, it's also possible to get help with replacing an inefficient boiler or heating system.
Am I eligible?
If you or a member of your household receive some kind of benefit then you might be able to get help installing free loft insulation. We got the following information from another government web page about ECO.
If you claim benefits and live in private housing
You might be eligible for help if you live in private housing and get one of the following benefits:
Child Tax Credit
Working Tax Credit
Universal Credit
Pension Guarantee Credit – you will not be eligible if you only claim Pension Savings Credit
Income Support
income-based Jobseeker's Allowance (JSA)
income-related Employment and Support Allowance (ESA)
Disability Living Allowance
Personal Independence Payment (PIP)
Attendance Allowance
Carer's Allowance
Severe Disablement Allowance
Industrial Injuries Disablement Benefits
War Pensions Mobility Supplement
Constant Attendance Allowance
Armed Forces Independence Payment
Child Benefit
If you rent you must have the owner's permission to do the work.
Social housing tenants
If you live in social housing that has an energy efficiency rating of E, F or G you might be eligible for help with insulation or installing a heating system for the first time.
You can use the energy performance certificate register to find your property's energy efficiency rating or ask your landlord or housing association.
Which energy suppliers offer help?
So here is the not so great news… of the major energy suppliers operating in the UK we could only find two that are currently part of the scheme. Those are EDF Energy and Npower. Do not fear though, if this is something you'd really like to take advantage of then switching energy providers has never been easier. We'll tell you how below.
If you're already with one of those energy providers then here are the links you need to find out if you'll be eligible for help:
Npower
Firstly, you must be resident in mainland GB and own your own property. Find out if you're eligible here.
EDF Energy
Unlike Npower, with EDF Energy you may be eligible even if you privately rent your home if the property has an EPC rating of A to E (if you're renting they can offer insulation but not a boiler. Social housing properties aren't eligible.) Find out if you're eligible here or call them on 0333 200 5119 (calls are charged at a national rate if you don't have an inclusive call plan).
Home energy grants – local schemes
If you're not getting any qualifying benefits, you could get help if there is a specific scheme running in your area. Click here and enter your postcode to check if a local scheme could make you eligible for free loft insulation.
Switching your energy provider
As we mentioned above, unfortunately we could only find evidence that Npower and EDF Energy are part of the ECO scheme.
The good news is that it's never been easier or more cost-effective to switch your energy supplier. With very little work you could save £100s per year on your bills.
Of course, it may be that switching to Npower or EDF Energy could work out more expensive so you'll need to weigh this against the cost of any energy efficiency improvement works.
Price comparison websites
The best place to find out if you can save money by switching is by using a price comparison website. Ofgem – who is the government regulator for gas and electricity markets in Great Britain – has put this handy list together (these sites are all accredited by Ofgem):
Also, Compare the Market have built an excellent page covering all manner of information on energy-saving that we're sure you'll find useful: www.comparethemarket.com/energy
One of our team has used Energy Helpline in the past and found them to be super helpful and the process of switching was very painless.
Other ways of getting help with your energy bills
If you're over 65 years of age or are receiving some types of benefit then there are other government schemes that could help with your energy bills.
Winter Fuel Payment
The Winter Fuel Payment is a payment of between £100 and £300 to help towards your winter heating bills. If you were born on or before 5 August 1953 and you get the State Pension or another social security benefit, then you may be eligible.
Find out more here
Warm Home Discount
The Warm Home Discount is a one-off discount of £140 off your winter electricity bill between September and March. You may be eligible if you claim the Guarantee Credit element of Pension Credit or are on a low income.
Find out more here
Cold Weather Payment
You could receive a payment of £25 if the average temperature in your area drops below zero for seven days in a row. You may be eligible if you claim certain means-tested benefits.
Find out more here
Our Conclusion:
Whilst researching the ways that people can get free loft insulation, we were really surprised by how few of the big energy suppliers were signed up to the ECO scheme. Considering that an estimated 14.3 million people in the UK live in poverty, the fact that only two of the many providers offer assistance is pretty shocking. This scheme is a really good way to not only help people save money on their energy bills but also help the environment for us all. So we hope the UK government puts more pressure on the energy providers that weren't on our list such as British Gas, Shell and Scottish Energy to name a few!
The good news is that it's now simpler than ever to switch energy providers. So if you're currently with one that doesn't offer any help with improving energy-efficiency then you can just switch to one that does. As we mentioned though, you will need to weigh up all the costs involved before you make any firm decisions. Hopefully, we've given you some useful information here to help you in your decision-making process. 🙂
If you think one of your friends or a family member might be interested in finding out more about free insulation please share this post with them using the buttons below.