In July, the Chancellor of the Exchequer Rishi Sunak announced a new Green Homes Grant during his mini-budget. It's part of a project to make homes greener wherein each household could save as much as £300 each.
The idea behind this scheme is to also open up work for thousands of tradesmen, who have been heavily impacted by the Covid-19 crisis.
This latest scheme can equate to £5,000 per qualifying household, with those on low incomes getting up to £10,000 and will cover all their home improvement work. The type of work covered includes installing insulation, double glazing, and replacing old boilers.
In the past, we've written about the benefits of insulating your loft. Up to 25% of your home's heat could be escaping through your roof. Therefore you can reduce this by laying insulation yourself or having it done professionally (that's what we do!).
Getting your loft insulated can save you money on energy bills and help to improve your family's health. Plus, it can even increase the value of your home by up to 14% as well as help the environment! So we do think it's a no-brainer.
Okay, enough evangelising about loft insulation… I'm sure you're probably wondering how you might benefit from this new grant. Let's look at the details…
So how does it work?
The voucher in this scheme will cover two-thirds of the cost of eligible improvements, up to a maximum government contribution of £5,000. So if the home improvements cost you £6,000, you will be eligible for £4,000 and you pay the remaining £2,000.
Who is eligible?
You may be eligible if you live in England and:
you own your own home, including long-leaseholders and shared ownership
you own your own park home on a residential site
you are a residential landlord in the private or social rented sector
What can the voucher be used for?
The voucher can be used to install one primary measure such as insulation i.e. loft insulation, or low carbon heat. The remaining of the grant can be used to help cover a secondary measure such as windows and doors installation or heating controls and insulation. The voucher covers the cost of the materials, labour as well as VAT.
Applications for the Green Homes Grant have opened in September, and the government will start issuing vouchers by early November.
When will the voucher expire?
Once a voucher is issued, it will be valid for 3 months or until 31st March 2021 (whichever is earlier). Vouchers must be redeemed before the validity period ends, or a request for extension is possible while the scheme is still open.
If you want to know more about this scheme and check whether you qualify, there is a more comprehensive guideline published here.
Just a heads up, there would be a queue amongst suppliers of insulation services, so we suggest you get a quote from certified installers when you've decided to apply for the voucher.
Also, in researching the subject of free loft insulation, we found a lot of info on a government-commissioned website called Simple Energy Advice. If you're the type of person who prefers to pick up a telephone and talk to a human then they have a free helpline here: 0800 444 202.
If you'd like to know more (a lot more!!) about loft insulation then come on over to our ultimate loft insulation guide.
How can I get free loft insulation?
We've put together another post about getting free insulation that goes into great detail about other schemes that are already available which help with energy-saving costs for your home. That includes ways that you can possibly get the work done for free.
Was this post useful? Here are some other's you might like...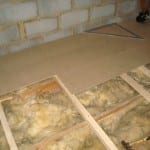 At one time, we'd pump heat into our homes and accept that much of it would be lost. Today, though, we're far more aware of the impact of wasted heat...
Read more »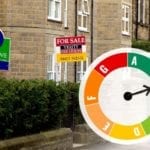 Making energy-efficiency upgrades to your home will increase its value. They will also help you save money on your energy bills. Fact. Research by the UK Government and MoneySupermarket found...
Read more »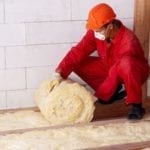 With winter on its way, if not here, we're all turning up our heating to make sure we don't freeze at home. This can get expensive if you're losing a...
Read more »