We can now proudly call ourselves a Which? Trusted Trader, having recently passed a rigorous assessment that recognises reputable traders. Plus, as part of the same process, we've also been given 'approved' status by Hertfordshire Trading Standards.
With our new Which? Trusted Traders endorsement you can now have even more confidence when using The Loft Boys to transform your loft!
The Endorsement Process
In order to become a Which? Trusted Trader, we successfully passed the endorsement process, including a visit by a professional Which? Trusted Traders assessor, with extensive trading standards experience, as well as a company credit check and customer references.
"If I'm really honest, the process of becoming a Which? Trusted Trader was much harder than me and my team thought it would be. At The Loft Boys, we truly pride ourselves on making sure our customers are 100% happy with our service and we'll always go that little bit further to make sure that's the case. So we were surprised that there were things we could be doing for our customers that we hadn't even thought of. For instance, as part of the Which? endorsement process, our terms and conditions now include cooling off periods & waivers, and cancellation rights & liabilities. Plus, we now offer insurance backed guarantees."

Dean Taylor, Founder & Managing Director of The Loft Boys
Which? Trusted Traders is an endorsement scheme run by Which? that recognises reputable traders who successfully pass an assessment process, carried out by our trading standards professionals. Not just anyone can become endorsed. The assessment process includes:
Credit report
This was obtained to validate the financial health of our business.
Customer Satisfaction
The Which? Trusted Traders endorsement team checked a selection of customer references from our most recent work.
Business procedures
They did a thorough examination of our business and administrative procedures, to ensure that we have our customers' interests in mind.
Interview and assessment
A Which? trading standards professional did a face to face visit and interview, to fully understand how we run our business.
Endorsed trader
Having passed all these checks, we are now able to join the scheme, agreeing to abide by the terms and conditions, and code of conduct.
Those who don't make the grade don't get endorsed. Not all businesses that apply get through the assessment process. Only those who meet their high standards can become Which? Trusted Traders.
"We are delighted to announce The Loft Boys as a Which? Trusted Trader. Our service gives consumers the confidence to make the right choices when it comes to finding skilled professionals and we're pleased to be able to give traders the chance to distinguish themselves from their peers. This scheme is a valuable and free resource for consumers."

Raj Kakar-Clayton, Managing Director of Which? Trusted Traders
An extra benefit of using Which? Trusted Traders is that they have an independent Alternative Dispute Resolution service, Dispute Resolution Ombudsman on hand, should something go wrong. This problem-solving service provides peace of mind for both consumers and traders.
About Which?
Which? have been testing products and services and awarding 'Best Buy' icons for over 50 years. The Which? Trusted Traders scheme captures this spirit, to give consumers the same reassurance when choosing a trader.
Which? Trusted Traders offers additional peace of mind for consumers as they can also benefit from free dispute resolution from independent provider Dispute Resolution Ombudsman, should any issues arise between a trader and customer. To find out more about Which? Trusted Traders, go to trustedtraders.which.co.uk
WOULD YOU LIKE A FREE QUOTE?
We can help you figure out exactly what needs to be done to transform your loft into a usable storage space. Just call us on 0800 6128 933 or
Was this post useful? Here are some other's you might like...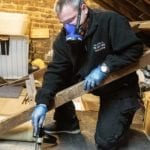 In the UK there are a lot of companies offering loft storage conversion services and loft ladder installations, including us. Therefore how you choose the right loft flooring company is...
Read more »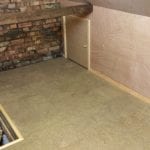 Most of us need extra space at home right? Whether it's to store the clutter we don't want to get rid of or to have a dedicated space for pursuing...
Read more »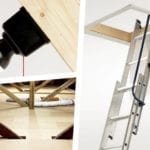 Newly boarded loft Have you ever thought about having your loft boarded but given up in despair because none of the packages on offer meet your needs? The loft packages most...
Read more »