Making energy-efficiency upgrades to your home will increase its value. They will also help you save money on your energy bills. Fact.
Research by the UK Government and MoneySupermarket found that investing in your property's energy-efficiency rating could make it worth 14% more on average or around £19,000 depending on where in the country you live.
Energy-efficiency and your Energy Performance Certificate (EPC)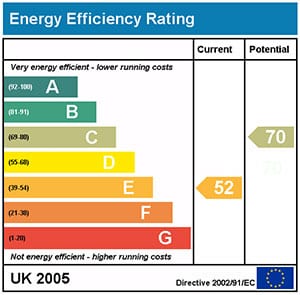 The EPC is a document that's legally required when selling or renting a property. It defines a property's energy rating with grade A ratings being the best and G the worst. This rating is set by an accredited domestic energy assessor. Typically, an old property with no energy-saving measures in place will have a rating of around D. Landlords are required to achieve at least an E grade and can be fined up to £4,000 if they fail to meet that requirement.
Your EPC will include recommendations on ways to make your home more energy-efficient. So it's always a good place to start looking if you're interested in making savings.
How EPC rating affect house prices
MoneySupermarket and the government were able to see a correlation between energy efficiency ratings and higher property prices. This was based on changing the EPC rating from a grade D to A/B.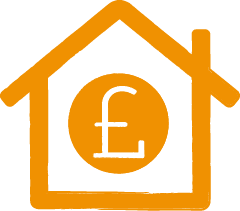 The North East of England came out top with a percentage increase at 12.2 per cent. That equates to an increase in property value of over £16,2. The South West saw the highest monetary increase from an improved energy efficiency rating. There the average increase was £19,500 in value.
How to improve your home's energy efficiency
There are numerous ways of improving the energy efficiency rating of your home. Here's a run-through of the main ones we've come across:
Changing light bulbs
One of the simplest things you can do is to replace the old inefficient light-bulbs with energy-saving LED ones. These are now cheaper to buy than ever and store like Asda and Wilko are a good place to look.
Invest in a lagging jacket
No this isn't something to add to your wardrobe in preparation for your next big night out, sorry! It's a tad less glamorous and is actually a special cover that goes around your hot water tank. That helps to make it more energy-efficient. And while you're at it you should also look at insulating your pipes!
Upgrade your boiler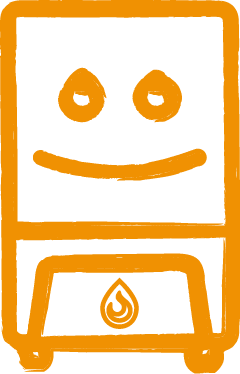 Boilers generally aren't cheap so this option is going to be a big investment. But it could save you hundreds of pounds per year and have a significant effect on the energy consumption of your home. So it's worth considering if yours is knackered!
Get cavity wall insulation
Many older homes have a gap between the two layers of bricks. Injecting insulation into this gap could make your home warmer and save you up to £255 per year on your energy bills. For more info check out this great article: Energy Saving Trust
Insulate your loft the right way
Many of you will know that insulating your loft is one of the best ways to save on heating bills. There is a myriad of other benefits too, such as health improvements for you and your family, reduced wear-and-tear on your boiler plus it helps our environment by reducing your home's CO2 emissions.
Lot's of homes do have some kind of loft insulation but quite often it's either poorly installed, being squashed or is well below the recommended thickness of 270mm. We've put together some tips on how to check your existing loft insulation over on our loft insulation guide.
Was this post useful? Here are some other's you might like...
Updated for the 2023 Energy Crisis... You could be losing as much as £590 per year through your roof! According to the latest figures from the Energy Saving Trust, effective loft...
Read more »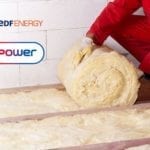 If you're living on a state pension or your household has a low income then paying for energy-efficiency improvements may be out of the question right now. If you're currently...
Read more »
It seems that energy costs never stop rising, with more increases on the skyline. Shopping around may save you a little, but broadly speaking the large energy firms all charge...
Read more »