While we love nothing more than seeing people convert their loft space into actual storage, especially if they choose us to do so, there are plenty of options available when it comes to conversions (read our post on how to make the most of your unused loft space).
In order to keep you inspired, we've decided to share some of our favourite design ideas for your lofts and attics.
TV and cinema room
Unfortunately England is already out of the World Cup, but that doesn't mean you can't enjoy a bit of footie in a comfy couch. With some good loft insulation and flooring, you can turn your space into the perfect TV / cinema room.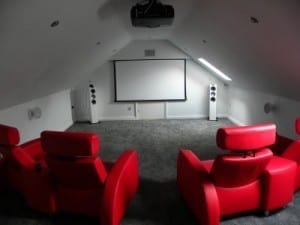 Bedroom
If your roof space is big enough, you can consider converting it into a spare bedroom, ideal to add value to your home and provide you with extra living space.
Check out this beautiful seaside style bedroom for some ideas.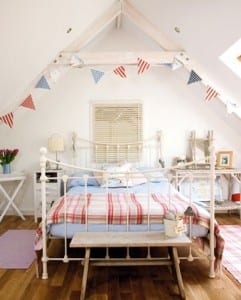 Office space
If you work from home (and even if you don't), you'll know how important it is to have a quiet space in the house, and an unused loft is often the best place for it. A desk, chair, computer and good loft lighting are often all it takes to create a great working space as shown in the example below.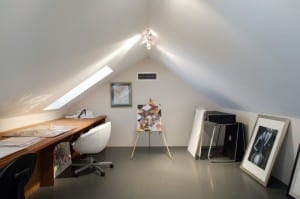 Games room
One for the man who's already got everything (including a very large house): the loft pool room!
Who hasn't dreamed of owning a pool table and having a dedicated room for it? Well this is it, so if you have the space and cash, do it and please invite us.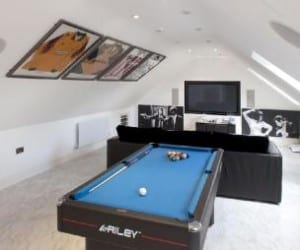 Hot tub room
Now we're getting into the stuff of dreams, with a loft conversion that includes not only a bedroom but also a hot tub.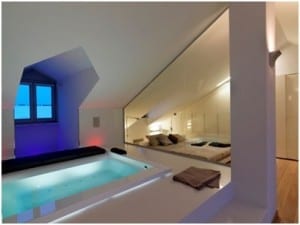 Walk-in wardrobe
Finally one that may appeal more to the ladies, a loft converted into a walk-in wardrobe. This one may also actually solve storage issues in your bedrooms.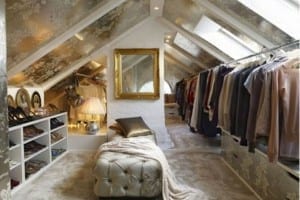 We hope that these designs have inspired you to do more with your loft space, so get in touch and let us know what you've done with your loft. At The Loft Boys we don't do loft conversions but if you're just looking for a way to get more usable storage space then we can help. Check out: our ultimate guide to loft boarding and flooring.
Sources: