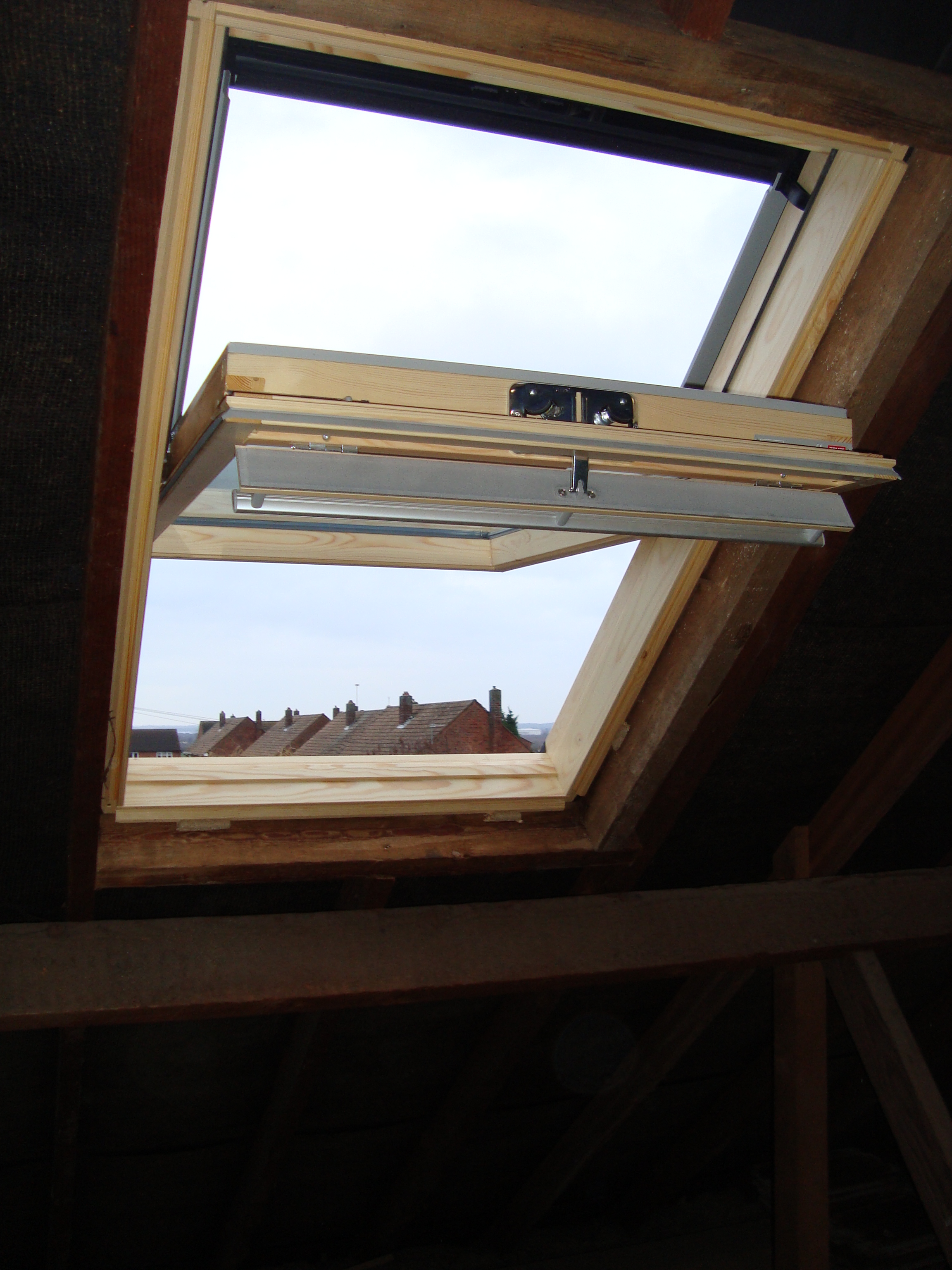 Creating access to your loft is one thing, but it's almost pointless if you have to explore it in total darkness. A torch works, but do you really want to be rummaging through the hidden treasures in your loft holding it between your teeth to free up both hands?
No… thought not! Especially when you can have a permanent loft light installed, with a conveniently positioned loft light switch, for next to nothing.
Artificial loft lighting, although essential at night, is not the only option available to flood this dreary room with light. Have you ever thought about the benefits of natural light? A few well-placed roof window can light your loft for no cost during the day.
Below are some options to help you combat the darkness:
Fluorescent Lighting
The Loft Boys favour this type of lighting. Why? Simple — because it works extremely well when it comes to illuminating loft or attic spaces. Fluorescent lighting creates light more efficiently than standard incandescent lighting and requires less energy.
This makes it more cost-effective and environmentally friendly. Once installed, the fluorescent lamp will illuminate your loft space with ultraviolet light, operated via an entrance and exit switch located somewhere convenient.
Other Artificial Lighting
Although fluorescent lighting is usually the ideal solution for artificial loft lighting, other options might work for your situation.
LED lights can be fitted to the roof beams so that you can be confident you won't knock them. Alternatively, spotlights can also be set flush (if you're looking at having an internal roof covering), and they have the advantage of providing powerful, focused downlight.
On the other hand, most types of spotlights are far less efficient than fluorescent lighting. The exception is, again, LED lights, which are also very efficient. However, LED lighting has the big disadvantage of being extremely expensive as an initial outlay, even though it will last you a long time without needing to be replaced.
Natural Lighting
Natural light is by far the best way to illuminate any dark loft space, not only because it performs so well — bouncing around into every corner of loft space you allow it to enter — but also because it's free. No switch needed here! Well, not during the daytime, at least!
Roof windows come in many styles and can be very versatile. You can even open them if you want to bring in the warm summer breezes.
If you're contemplating any of the above to bring light into your loft, it's highly recommended to employ the services of the professionals.
Get in touch
for a
FREE quote
or general advice…
call us: 0800 6128 933