The UK's leading loft boarding & ladder experts
Would you like to have your loft turned into a safe, clean, and fully-insulated storage space that you can be proud of?
If the answer is YES, and you'd like to get your loft sorted, then follow these simple steps to getting the loft you deserve for a price you can afford!
1

Tell us about your loft

We'll call you to go over your requirements and answer any questions you might have. This usually takes around 15 minutes and at the end of the call we'll schedule a date and time for the free Loft Survey.

2

Get your Loft Survey done

One of our experienced loft surveyors will give you a range of options to suit your needs, before providing a quote and leaving you with our comprehensive information pack!

3

Get the loft you installation work done!

Our professional installer's will leave you with a brand-new loft that you'll be proud to tell the neighbours about!
---
What are the benefits of sorting your loft out?
You'll get more storage space whilst saving £££s on your energy bills
Increase the thermal efficiency of your property in time for next winter
Free up valuable space in your spare bedroom or garage
Stop paying through the nose to use an off-site facility
Get a safer way to get your stuff stored within your loft
We turn this…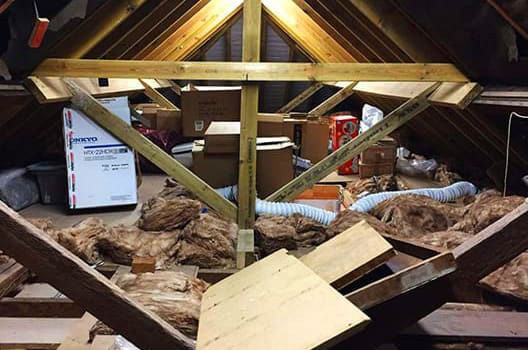 …into this!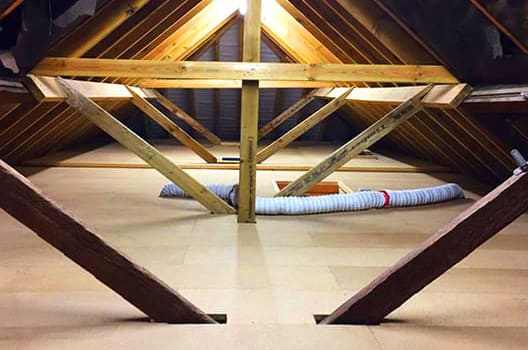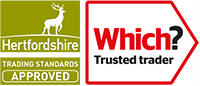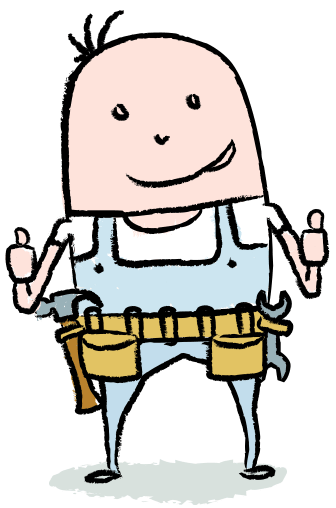 ---
OUR CUSTOMER'S THINK WE'RE PRETTY AWESOME!
"Excellent outcome at a very reasonable cost. Worked diligently and took care in their work and tidied up afterwards. Very happy with result." Customer in Reading
"These fellas boarded my loft for me today and I am simply blown away! Great service, clean, tidy, courteous, fast and high standard of finish." David Jones in London
---
We offer a range of services...
LOFT LADDERS & HATCHES

Make entering your loft space safe and easy. You'll find yourself using it more than your garden shed!

LOFT LIGHTING

Good loft lighting allows you to say goodbye gloomy attic and hello usable loft space!

LOFT WINDOWS

Installing windows in your loft isn't as difficult or expensive as you'd imagine.

LOFT INSULATION

We do all kinds of loft insulation including under your loft boarding and on the inside of your roof.

LOFT boarding

Having professionally fitted loft boarding really transforms your loft into a fantastic storage room
---
Loft package options
Check out a selection of our popular loft packages. You could save up to £239 with a ready-made package.
A Great Starter Package

15m2 Floor Boarding
Basic 3 Section Ladder
PVC Hinged Down Trapdoor

List £1,384

Offer £1,285

INC. VAT & Installation

More space for your stuff

20m2 Floor Boarding
Basic 3 Section Ladder
PVC Hinged Down Trapdoor

List £1,744

Offer £1,595

INC. VAT & Installation

Even more space plus lighting

30m2 Floor Boarding
Basic 3 Section Ladder
2x LED Loft Light

List £2,421

Offer £2,272

INC. VAT & Installation
---
How we compare to traditional storage companies...
Big Yellow
Access Storage
SafeStore
LoknStore

The Loft Boys
Figures based on 150 Sq ft for 1 year
Here's how we got to these figures...
We looked at the various big players in the industry in two busy locations in London and then based our own weekly cost on the basis that we can offer just over 150 Sq ft (15m2) of loft floor boarding, a basic 3 section loft ladder and a LED light for £1210.00. That's including installation, FIVE year guarantee and VAT, giving a weekly cost of just £23.27.
It's also worth bearing in mind that we guarantee all our work for five years, although the area will be usable for many years after. This means you still have four years of your guarantee left and could potentially use this as a sweetener if you were to sell the property to a new owner.
---
Why choose The Loft Boys?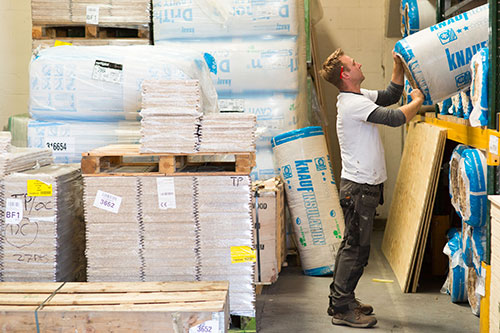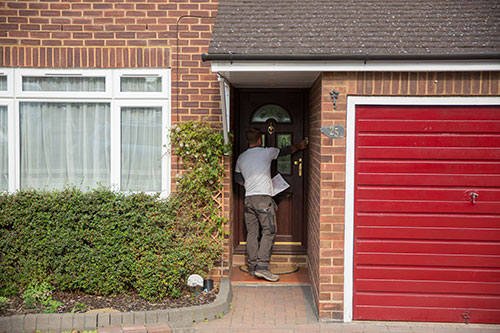 The Loft Boys started work in 2009. Back then there were very few loft storage solutions for people who didn't need a full-blown loft conversion. We met this need by creating loft solutions that include everything you'll need to safely and easily utilise the untapped potential of your loft space.
We've learned a lot along the way and we pass that knowledge to our customers every day. Our team is genuinely passionate about giving our customers the best possible service, from the initial call through to the installation and beyond. We offer a 5-year warranty on all installation work which also covers the products we install.
We're also constantly expanding, with 5 new territories added in 2019 and more on the cards. We cover a large area of Southern England, from Gloucestershire and most of Wiltshire in the west to Northamptonshire, Peterborough, and Cambridgeshire in the north and East Sussex and Kent in the south.
Here's are some of the other benefit's of using The Loft Boys:
We're the UK's leading loft boarding & ladder experts, transforming lofts into usable storage spaces for 10 years
We invest heavily in training, which leads to higher quality work than our competition plus very happy customers!
We're extremely passionate about quality over quantity. We always allow our two-man field teams more time than our competitors to finish the job.
Our friendly and knowledgeable staff will guide you through every step of the process, from survey to install