We know that supporting a child's learning whilst they are stuck at home is a big challenge. Let's face it, we're not all cut out for homeschooling our little ones, and even if you are, the more tips and tricks you can gather the better, right? If like us you'd like some resources but don't know where to start then we hope you'll find this post useful.
We asked a friend of ours who is a primary school teacher if they could share some tips or resources with our readers and they came back with a great list of stuff. These resources are mainly aimed at small children but there is something for ages (even oldies like you!). So here goes.
1. PE with Joe Wicks
What better way to start the day than a vigorous 30-minute workout (that's kid-friendly)? The lovable fitness and healthy eating expert, Joe Wicks (The Body Coach), has been live-streaming PE sessions starting at 9 am every weekday. These sessions are great fun for the whole family and the perfect way to get your mind and body in good shape for the rest of the day.
You can choose to watch and join in live at 9 am or re-watch the past sessions whenever you like. My family and I did our first one the other day and whilst being great fun it was also a really good all-round workout.
Find other videos on Joe's YouTube channel here: https://www.youtube.com/user/thebodycoach1
2. TWINKL – A treasure trove of learning resources!
Twinkl is a website jam-packed with over 525,000 resources made for children and teens by teachers. They have a huge amount of stuff for download and they are supporting school closures with even more resources. They've got content covering home routines, health & wellbeing, the main curriculum topics plus educational TV and video links.
We recommend you head over to their dedicated page on school closures here: https://www.twinkl.co.uk/resources/parents/wellbeing-parents/school-closures-category-free-resources-parents
3. Hungry Little Minds
This is a campaign created by the Department for Education and supported by various companies and organisation. It is dedicated to "Simple, fun activities for kids, from newborn to five". The simple and easy to use website has a number of ideas for activities you can do with various ages of children. It also has a list with links to useful Apps for reading and writing, learning phonics, playing fun games and other core skills.
Here's the link: https://hungrylittleminds.campaign.gov.uk/
4. CBeebies
No list of resources for little ones would be complete without a link to the amazing CBeebies. "CBeebies helps pre-schoolers learn whilst they play fun games, watch clips, sing songs and make things with their favourite CBeebies characters and shows."
Here's a link: https://www.bbc.co.uk/cbeebies
5. Nursery Rhymes
Another BBC created resource with animated versions of popular nursery rhymes: https://www.bbc.co.uk/teach/school-radio/nursery-rhymes-songs-index/zhwdgwx
6. The Imagination Tree
If you can see past all the adverts, this is a really nice site, created and managed by a mother and primary school teacher. It's packed full of articles with ideas on activities you can do at home with your little ones. In particular, it offers help and advice on creating art-based activities.
Here's the link: https://theimaginationtree.com/
7. Times Tables Rock Stars
Times Tables Rock Stars comes in either paper form or online is a carefully sequenced programme of daily times tables practice.
Each week concentrates on a different times table, with a recommended consolidation week for rehearsing the tables that have recently been practised every third week or so.
It's not free but it's very reasonably priced and comes with a dedicated app too.
Find out more here: https://ttrockstars.com/
8. Museum virtual tours
If you've got older kids or are just sick of re-watching episodes of old TV shows on Netflix then you might be interested in these virtual museum tours. You can explore the exhibits in the British Museum or Guggenheim in New York plus many others. We found a great article that's listed 12 options for your virtual viewing pleasure. Enjoy!
https://hellogiggles.com/news/museums-with-virtual-tours
Conclusion
We hope you found some of the links we've shared here useful. We know it's a tough time for many people being stuck indoors but hang in there and stay safe people!
The featured photo is by Sharon McCutcheon from Pexels
Was this post useful? Here are some other's you might like...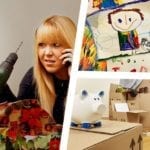 We have now entered a new decade and chances are, you will treat this as a fresh start and look at getting more organised in 2020. We're hoping this article...
Read more »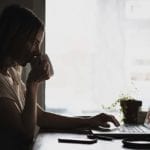 If you're finding yourself having to work from home for the first time – perhaps you're self-isolating due to the Coronavirus or for some other reason – then this post...
Read more »